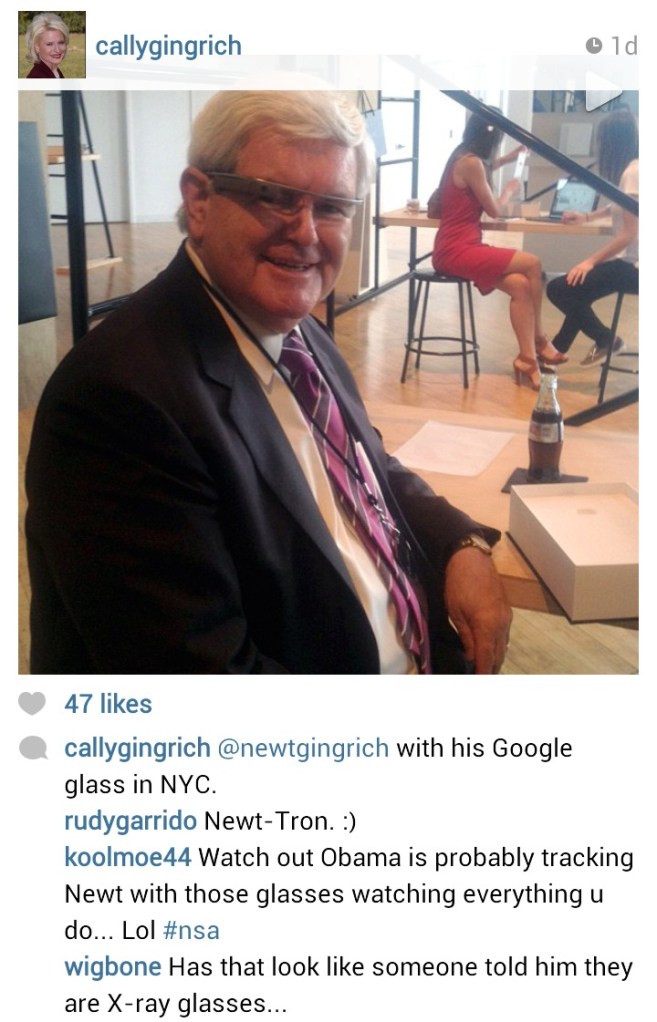 Guess what, America? Yesterday, moon enthusiast and noted friend to the animals Newt Gingrich picked up his brand new pair of Glass at Google (GOOGL)'s Chelsea HQ. He's now virtually unstoppable.
Mrs. Gingrich Instagrammed a photo of her pleased-as-punch husband during his fitting yesterday, and a couple of Twitterers spotted him, as well.
What now for the newly minted Crossfire host? Well, here's what he hinted in his April newsletter, shortly after he was declared an #IfIHadGlass winner: "For our first experiment we will probably take them to a zoo. We may even do a live broadcast for Newt University from the Google Glasses, in a driverless car (for the full effect)."
So if anyone sees a cyborg trying to climb in with the lemurs at the Bronx Zoo, send us a picture.