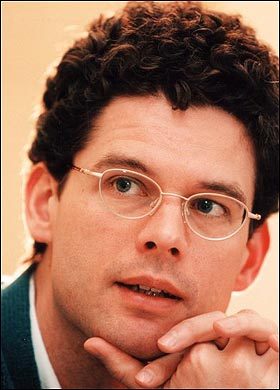 It seems that for NYU's PhD programs, fat people need not apply.
Geoffrey Miller, a visiting evolutionary psychology professor at NYU, is under fire for divulging his distasteful feelings yesterday on the PhD application process.
The since-deleted tweet read: "Dear obese PhD applicants: If you don't have the willpower to stop eating carbs, you won't have the willpower to do a dissertation. #truth."
Unsurprisingly, his comments quickly drew the ire of the Twitter world, with NYU colleague Jay Rosen referencing the "fat-shaming tweet" as "mind boggling." We're waiting on an official statement from the university.
Wired writer Steve Silberman compared the sentiments to eugenics: "More from @matingmind's passion for eugenics. It sounded better in the original German."
Dr. Miller quickly backtracked, subsequently tweeting that "Obviously my previous tweet does not represent the selection policies of any university, or my own selection criteria…sincere apologies to all for that idiotic, impulsive, and badly judged tweet."
His new followers, however, were far from assuaged, including Jeanette DePatie, the self-described "fat welebrity" blogger for "The Fat Chick Sings."
Her response? "#FindAGoodLawyer."