This is way better than that time Mick Jagger signed your aunt's chest in Sharpie and she didn't take a shower until 1988: On June 8th, Tina Wargo took to Twitter asking for help getting Girls creator Lena Dunham to handwrite the phrase "All adventurous women do," for a tattoo.
Not only did Ms. Dunham comply, but she sent several samples of her script, neatly drawn in cursive on a napkin, to Ms. Wargo via Instagram. Ms. Wargo, who apparently had no qualms about spending her life with a reference to contracting HPV on her ankle, uploaded her new ink last week.

The initial plea: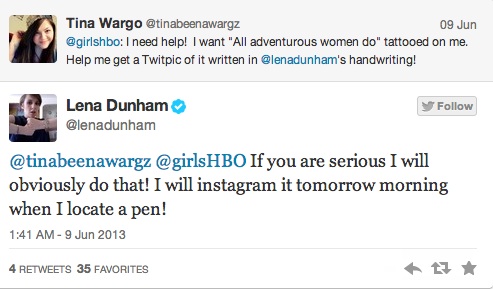 Ms. Dunham's handwriting: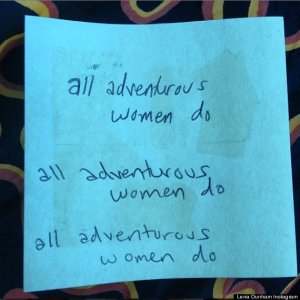 The result: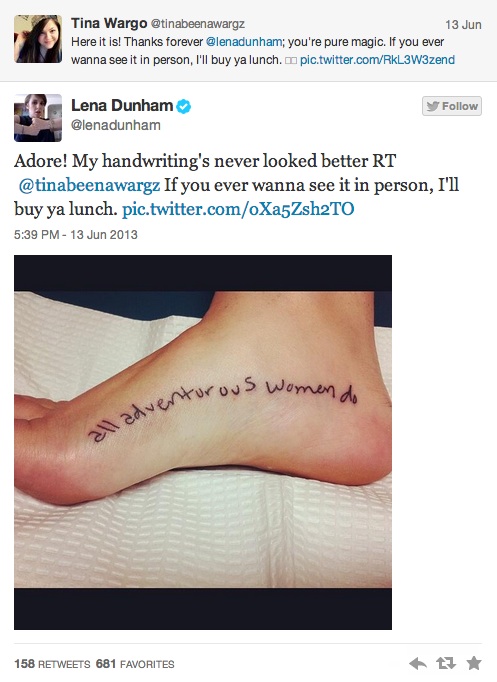 Before you make too much fun, think of how much more hardcore this is than the people who go out and get tattoos of George Orwell or Hemingway quotes in their favorite scribe's original scribble. At least Ms. Wargo got to handpick (so to speak) an original scrawl…especially since the original line appeared on a season one episode as one of Hannah Horvath's tweets.