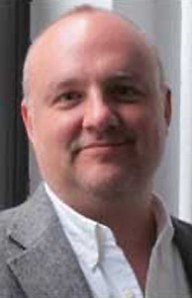 Salon's editor in chief Kerry Lauerman is leaving the website to partner with Lerer Ventures on a new startup, Politico's Dylan Byers reports. Mr. Lauerman, who joined Internet journalism pioneer Salon in 2000, took over from Joan Walsh as editor in chief in 2010.
"We are sad to see Kerry go, but he gave 13 great years to Salon and we wish him the best on his start-up project with Lerer Ventures," CEO Cynthia Jeffers said. "Under Kerry's leadership, Salon broke countless stories, won many awards and thrived in a climate that saw many news outlets fold. In the last year alone, Salon increased it's audience more than 50 percent — a trend that I'm sure will continue while Dave Daley serves as interim editor in chief."
According to sources at Salon, staffers were just summoned to an all-staff meeting this afternoon where Mr. Lauerman announced the news of his departure and announced that Mr. Daley would serve as the interim editor in chief.
"Kerry's spent 13 brilliant years at Salon and his DNA is all over the site. He's a visionary editor and idea generator, one of the last great cultural and political omnivores, and I can't wait to see what he's going to build next," Mr. Daley said in an email to The Observer. "Because of his energy and tireless work, I step into what I consider one of the great jobs in New York media at a time when the site has never been more dynamic. Every day we publish sharp, fearless journalism by some of the smartest critics and political observers anywhere, and I couldn't be more excited for the future of Salon, and for the chance to lead this passionate team."
Mr. Lauerman's new startup will be, what else, a "content and commerce" site, and it is expected to launch this fall under the LV incubator Soho Tech Labs. LV CEO and founder Ken Lerer, who was a co-founder of The Huffington Post, currently serves as Chairman of BuzzFeed and Betaworks.
"Kerry Lauerman is a superstar editor who knows new media inside and out," Eric Hippeau, managing director of Lerer Ventures, told Politico. "We could not be more excited to partner with him on an exciting content and commerce startup that will be launched as part of our Soho Tech Labs incubator this fall."
Mr. Lauerman posted the news on Twitter shortly after the story broke.