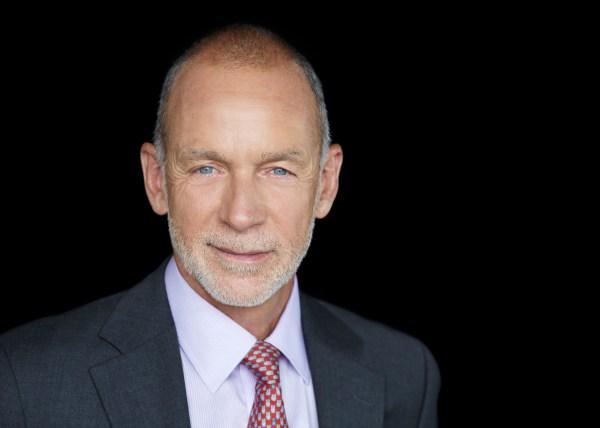 For the high-end real estate brokerage house Brown Harris Stevens, size is not what matters. The firm has just 350 agents and eight New York offices (as well as six in the Hamptons and two in Palm Beach). "We are not about being big," says the company's dapper president, Hall F. Willkie. "Just about being the best."
The strategy seems to be working. Last year, BHS posted a banner year in a healthier than expected market. Of the top prices achieved in real estate transactions in the city, BHS represented the buyer or seller in four of top five, eight out of top 10, and 16 out of top 25, according to Mr. Willkie. In the above $10 million range, BHS brokers sold 36 percent of all co-ops, 34 percent of all condos, and 26 percent of all townhouses. And in the market over $20 million, they sold 62 percent of all co-ops, 57 percent of all condos and 33 percent of all townhouses. On average, each BHS agent had annual sales of $12,178,000—all numbers that obviously please the Kentucky-born president.
For the past 14 years, Mr. Willkie has lived in a four-unit townhouse on East 72nd Street. It suits him very well, thank you. "I love living in a small, intimate environment," he says.  His home is also within walking distance of his office, a setup every New Yorker prizes. He moved there at about the same time he arrived at BHS, in 1988, when it had just 34 agents and one office.
We spoke to him recently about the luxury market, the emergence of the Lower East Side and Hudson Yards as hot new neighborhoods, and whether and when he thinks the $100-million-for-an-apartment benchmark will be reached.
NYO: What's your take on the market today? Everyone says it is heating up. How hot is it?
Willkie: It's a very strong market. But it has some issues. There's scarcity of supply and very strong demand. Despite that, we are still feeling price sensitivity. Buyers are there. They are willing to commit and to buy. But they want to know that what they are being asked to pay is reasonable.
The downturn made a huge impact on all of us. Before Lehman Brothers, people were willing to pay more than things were worth, because values were just going up and up. It's a little different now. It's not a red-hot market. Properties that are well priced and that are thoughtfully priced will sell, and they will sell quickly. But not those that are priced unrealistically.
The exception to that is when it is a unique apartment—and there is more than one buyer.
NYO: What are buyers at the highest end of the market looking for?
Willkie: There's a difference between high-end co-op and condo buyers.  Luxury condo buyers are looking for more and more services, concierge-like services, luxury health centers. The health center at 15 Central Park West is like a spa, and the building also has a dining room. That is the highest-end condo, and has set a new benchmark. 434 Park Avenue is the next high-end condo coming on line, with all the latest amenities and finishes, and it is already being sold. Co-op buyers want those beautiful old spaces on Fifth and Park and Central Park West, but they don't expect the latest gadgets.
NYO: Where will the next hot luxury market emerge?
Willkie: They have all basically emerged. It used to be just the Upper East Side, then it expanded to Central Park West and Tribeca. Now it is along the High Line as well.
It may not be the very highest-end, but the next big areas being developed residentially are the Lower East Side, below the East Village, and the Hudson Yards, where there is tremendous development going on.
NYO: How would you characterize today's buyers? Is it a very international crowd?
Willkie: The market is more international than ever, but that is about 10-15 percent of the market. Most international buyers have always bought condos. What has changed is what they are buying, or rather the size of what they are buying. It used to be they were buying more one-bedroom apartments. Now they are buying bigger, family-sized condos with luxury amenities. They are making a home here.
NYO: When do you think we'll hit the $100 million benchmark?
Willkie: Some day. At the moment, the highest amount paid was $88 million for a 15CPW condo. The highest price fetched for a co-op was $54 million. That $88 million deal was by far the highest per square foot price paid, $13,400 per square foot. If we get to $100 million, it will be because the apartment is even bigger. It could be going on right now. Someone could be combining several floors into a 10,000-square-foot apartment, and at just $10,000 per square foot, $100 million can happen.
NYO: Is there a secret to your success?
Willkie: Not losing track of who you are and what you do. I always remind myself of what I am and what I do. I'm a real estate broker. I sell real estate. To do that you need to put yourself in a position to sell real estate every day.
In a job like mine, you're a business getter, and a problem solver. You have to be calm. You never want to be part of the problem, because real estate transactions can be extremely fraught for all parties.
Brokers should be helping.  We are middlemen. Our mantra is: Do everything in the interest of the client above all other interests including your own.
NYO: How do you keep it all in balance? Or do you just work all the time?
Willkie: I have a farm in upstate New York, in Delaware County, that I go to on weekends. That's how I keep my balance. During the week, I don't get home until after dark. My apartment is mostly a place to sleep. On the weekends, it's not like you can say, 'It's Saturday I can't work.' The wonderful thing today is that you can do your business on a cellphone, take the call or email someone, and then get back to farming. It's all about simplicity, again, and being clear. I just ask myself, 'What do I want to do? Enjoy my day, or spend hours fretting over the last email?'
NYO: What do you farm?
Willkie: I grow hay; I'm an egg producer, and I produce some grass-fed beef. I have some cows, horses, chickens and ducks.
NYO: Wow. That's about as far from the NYC luxury market as you can get. Do you need a break sometimes?
 Willkie: I love extremes—I go from one extreme to the other—extremely rural and extremely urban.