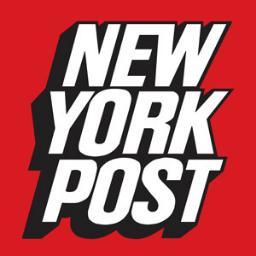 It's the end of an era at The New York Post. Myron Rushetzky, the Post's long time support staff supervisor and newsroom institution, is taking a buyout and leaving the paper, according to an email obtained by The Observer.
"I'm commandeering Myron's extensive email bank to inform you that it's the end of life as we know it," veteran journalist Mary Papenfuss wrote in an email to over 200 of Mr. Rushetzky's contacts. "Guardian of the community, keeper of the flame, birthday card sender extraordinaire, Myron Rushetzky is leaving the New York Post, his nearly life-long home away from home. He's taking a buyout, and HIS LAST DAY is THIS THURSDAY."
Mr. Rushetzky, who answers the Post's city room phone line, refused to comment when reached by The Observer. But others on the email chain chimed in to express their shock over the departure of Mr. Rushetzky.
"The Post without Myron? Egad. Unthinkable," wrote The New York Times' Joyce Purnick. "Please trumpet the info about farewell party plans."
"The Post will never be the same," wrote Vincent A. Musetto, former Post staffer and author of the classic "Headless Body in Topless Bar" headline.
"OH NO! Say it ain't so! Not only will the Post never be the same, life itself will never be the same. Myron was the one force we could all always count on to keep an unruly gang more or less together," wrote Post vet Jim Norman. "Long live Myron!"