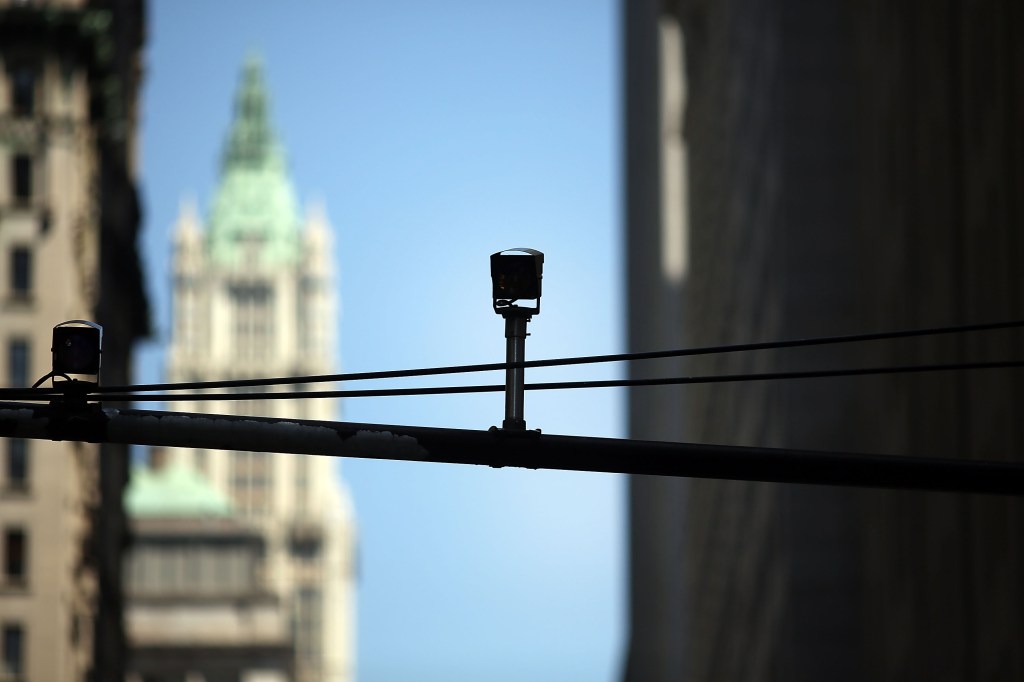 Hey, here's a smart take on the NSA's data mining efforts, courtesy of Mashable: "You're Being Monitored All the Time — Deal With It."
Oh, well, when you put it that way! 
Business editor Todd Wasserman writes in an op-ed that, jeez, "every day you're giving away reams of data about yourself anyway." You, silly citizen, are giving it up constantly for Facebook and Google, so why are you carping now? In fact:
"If you walk around a major metropolitan area you're also likely to be photographed by a video surveillance camera of the sort that identified the two Boston Marathon bombing suspects recently. You may recall that those images helped ultimately capture those suspects (one dead, one alive). Think of the NSA programs as the online equivalent of those cameras."
In the grand scheme of things, that's not necessarily reassuring.
But really, Mr. Wasserman wants you to think of the pickle the federal government's in, here: "If it tries to employ data mining on a grand scale, it gets accused of overreach. If it backs off and there's another attack, then it will be accused of not using its legal authority to protect the public. Which would you choose?"
Give that a ponder, and if you need me in the meantime I'll be in the wilds of upstate New York. Send a raven.