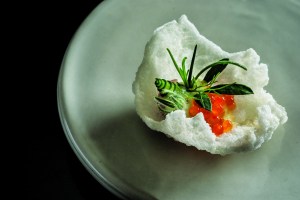 The way certain very special uptown Manhattan people talk and the way some of them walk, for instance, makes them homefolks. — Albert Murray, South to a Very Old Place

If the rat race has a center, it's Midtown Manhattan. Midtown, slightly tattered, getting taller; not Wall Street, getting slicker, always fatter. Midtown is the high-rise city, the CBD, where souls are kept on ice inside glass skin and steel-bone hurt lockers.
The characters of Midtown communicate via memos sent through cubicle barrios, use cc's and bcc's to throw colleagues to the lions. They watch the center of the wall clock stay still while the hands move silently in circles, like a hangman gently noosing the condemned. Man may have made machines, but machines have made men man-machines in Midtown.
Even at night, when the fluorescent lights flicker off and the outer-borough women in yellow gloves and blue smocks invade the cubicles to brush crumbs from the desks, there has never been much soul between 31st and 59th Streets. And then came Betony.
The restaurant occupies 41 West 57th Street, the space that once was Brasserie Pushkin. Owned and operated by the Moscow restaurateur Andrey Dellos, the short-lived Pushkin was like the restaurant version of Fyodor Ivanovich, the weakling son of Ivan the Terrible. The place dripped with gilt, indulgence and febrility. Under the idiot gaze of cherubim carved into the ceiling, black caviar went for $135 and pommes purees for $12. It was packed, fat asses sinking into plush brown banquettes, and then suddenly it was never packed again. It closed in December. Dead after nine months.
Five months later, it reopened as Betony, a New American restaurant still owned by Mr. Dellos, but now with Bryce Shuman, the former executive sous-chef of Eleven Madison Park, in the kitchen, and Eamon Rockey, a man perhaps best known for launching Atera and Aska but who also worked at EMP for three years, in the front of the house. Whereas Brasserie Pushkin went for grand, Betony goes for great. And it succeeds.
On the surface, little has changed. Those cherubs still look down from the artificially aged ceiling. The wainscoting, rarely an offensive feature, in this case is so ornate that it is. The big-titted golden statuettes who used to hold up the bar have been removed, but the club-like two-story grid full of bottles behind it remains. Even those brown banquettes are still there. But something fundamental has shifted. Betony now has a soul. I'll leave it up to Aristotle and Quora to settle where it resides in the rest of us, but at Betony, it lives in the hugely imaginative small plates served and in the tender touches of the servers serving them.
The menu, as is common in the labors of EMP alumni, is as laconic as a Brylcreemed Southern father. There are three columns of six items—for a total of eighteen offerings—dedicated to bites to share, small plates and entrées, respectively. Dishes are listed by main ingredient, then secondary and tertiary. There is nary an adjective. A freshly made pappardelle ($24), for example, laminated with chervil, tossed with fresh Battenkill ricotta and lemon juice, glazed with asparagus jus, and topped with fresh asparagus and shaved summer truffles, is listed simply as "Asparagus Pappardelle / Black Pepper and Summer Truffle." It's like the Tom Hardy of menus, all grunts, few words, very powerful.
But unlike in Mr. Hardy's case, there's a lot of joy and playfulness beneath the stoicism. Take what's begrudgingly described as "Foie Gras / Hot or Cold." ($28). Order it hot and a generous 1/4-inch slice will arrive, peeking out from under a crinkly tarp of caramelized kale like a shy teenager under the brim of a Mets cap. It will be plated, like most of the dishes here, with an air of painstaking sangfroid. If its mom asked what it was doing, the foie gras would reply, avoiding eye contact, "Nothing, Ma, just hanging out. Jeez."
But then a server will arrive bearing a small pitcher of golden ham broth. As she pours it on the plate, the liquid renders some of the fat of the foie into the broth and sends swirls of sweet ham-smell upward to you and the charlatan cherubs above you.
As she pours, the server will warn of a surprise inside. Spoiler alert No. 1: the surprise is a smoky ham hock that is embedded in the foie gras. Spoiler alert No. 2: whatever the level beyond delicious is, this dish is that. The vinegary crackly kale, seared in the foie drippings and steamed in vinegar, cuts the millionaire fattiness of the dish. The smoky lean ham hock hopscotches between salt and smoke and turns the dish from mere decadence into a meaty Kinder Surprise.
If it's this childlike joy, conveyed through manlike skill, that makes Betony brilliant, it's Messrs. Shuman and Rockey's insistence on total human presence that makes it soulful. The Chapel Hill-born Mr. Shuman has put himself out there in nearly every dish. He summons the humble Southern ghosts of Saturday lunches with his father in the "tuna melt" ($12). In Mr. Shuman's hands, the sandwich grows up. Wonder Bread is replaced by a small disk of butter-toasted brioche. Tiny tins of tuna are swapped for a thin slice of sushi-grade. Homemade chive mayonnaise stands in for Hellmann's, and an almost vaporized broiled fontina plays the part of Kraft's pasteurized cheese food product. There are only four tiny fleeting melts to an order, but—my supper dish, my succotash wish—I couldn't ask for another.
Mr. Shuman draws not only from his past, but from his friends too. To achieve the dry-aged flavor so common in steak but rare in short ribs ($29), a cut so tough one must cook it slowly, Mr. Shuman relied on what Martin Buber calls an "I-Thou" relationship, but is perhaps best embodied in the Na'vi greeting "Jake Sully, I see you."
Instead of just buying his way out of the problem, Mr. Shuman asked his meat supplier, Pat LaFrieda, if he could use some of the fatty scraps from the leftover dry-aged steaks of other restaurants. Mr. LaFrieda agreed, and at Betony, Mr. Shuman slow-cooks the short ribs in this discarded dry-aged fat for two days, then cools them and grills them over Binchotan, a Japanese charcoal, to order. So the deliciousness is not merely a matter of ingredient or technique but is born from the intersection of those things with community.
Of course, you would know none of this from the menu, which is miserly in exposition. It's only in talking to the servers, who are very knowledgeable and clearly do their work with pride, that the richness of the menu and the care of the food becomes explicit. In this way, the menu turns into a catalyst to foment the relationship between guest and server. Proteins can be read, but adjectives are meant to be spoken. At Betony, dinner is a community-building exercise. Waiters are people too.
Now whether this Buberian bonhomie can survive in the office chill of Midtown is neither assured nor settled, but that it does is vital for the soul of the restaurant. Somewhat worryingly, since I first visited, Messrs. Rockey and Shuman have made the menu wordier in response to client feedback. "If they're busy having a business dinner or just into their own conversation," said Mr. Shuman, with more equanimity than I might have liked, "they don't want to have to ask the waiter how something is prepared."
Even though the new version includes just a few more words like "poached," "seared," "roasted" and "cured," phooey on them. Betony is a restaurant that gives more the more you give. Do that, and unlike the stories of the buildings in the blocks that surround it, Betony tells the story of coming together, of coming home to the homefolks.