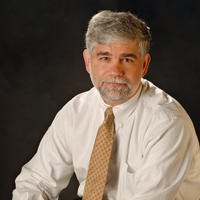 CLARIFICATION: Although the Willamette Week reported that "[Mr.] Bhatia told staff he alone decided who would be laid off," Mr. Bhatia himself has expressed his viewpoint that this is not in fact the case, claiming that as editor of the paper and head of the "news operations," he did not have that authority over editorial page staffers including his wife.
Last week, Portland's main daily newspaper, The Oregonian, announced that it would end daily delivery and lay off some staffers. How many? Portland alt-weekly Willamette Week reports that The Oregonian  laid off almost 100 people, including 49 people in the newsroom.
Among the casualties of The Oregonian's transition to a digital news company? Mr. Bhatia's own wife, Liz Dahl, who is (or, rather, was) a commentary editor at the paper. That's got to make for some awkward dinner conversations.
Of course, Mr. Bhatia was just the editor-in-chief. (His new title is "vice president for content"). Maybe he can lay the blame on his boss, Oregonian publisher N. Christian Anderson III?
Not entirely. "[Mr.] Bhatia told staff he alone decided who would be laid off," Willamette Week reported. The alt-weekly explained "that employees had been judged using a metric that graded each person on whether they fit into the paper's new digital strategy."
"In the end, I had to make difficult judgments about people I admire and respect," Mr. Bhatia told Willamette Week in an email.
Nice try, but we doubt that'll make home life any less awkward. Still, good to know that Mr. Bhatia can't be accused of nepotism.
CORRECTIONS: An earlier version of this story referred to the Willamette Weekly instead of the Willamette Week. An earlier version also mischaracterized the number of people among the hundred laid off who directly report to Mr. Bhatia. The Observer regrets the errors.