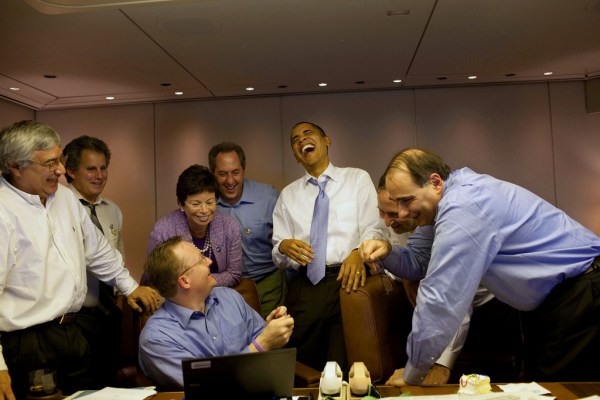 With the knowledge that the White House is spying on your every move, you just gotta laugh, right?
Amidst the controversy surrounding the NSA's Internet and phone monitoring program comes the newest Tumblr sensation: "Obama is Checking Your Email." The parody page, which quickly went viral after its Sunday debut, shows images of the President casually checking in on the email exchanges of his fellow Americans—and they're clearly hilarious.
Stay classy, America. Your Commander-in-Chief is watching.