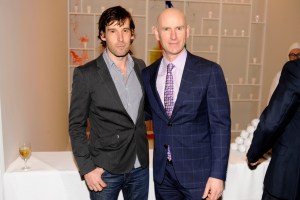 Art Basel announced today that Nicholas Baume, the director and chief curator of New York's Public Art Fund, will organize the Public sector at this year's edition of Miami Basel, which runs Dec. 5 through Dec. 8.
The Public exhibition, which is staged in Collins Park in conjunction with the adjoining Bass Museum of Art, will be celebrating its third birthday this year.
"Nicholas's contributions to public art through his leadership at the Public Art Fund have been exceptional," Marc Spiegler, director of Art Basel, said in a statement. "We are looking forward to seeing how he will transform Collins Park in Miami Beach this December."
Same here!