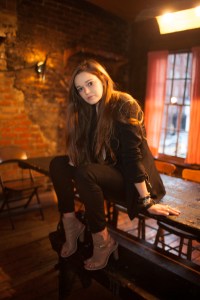 On a Thursday night in April, Sydney Reising hosted a party at the W Hotel, 57 floors above Times Square. Solange Knowles was deejaying, and in a back room, girls in heels danced on the beds until the pillows exploded, tiny feathers pluming out of their cases. Other attendees hoisted phones to Instagram and tweet about the scene. It was a bunch of downtown kids partying in the heart of Midtown at a big-brand event. But as long as the barrage of social media mentioned W Hotels, it was perfectly fine to trash the suite.
W Hotels is not the first serious client to partner with Sydney Reising Creative, the 25-year-old publicity star's newly founded company. Supreme, Everlane, Illy Coffee and, as of last month, Toyota have all placed their fates in the hands of Ms. Reising in exchange for her edgy cachet. To her clients, Ms. Reising represents a bike lane toward hip-dom, as she translates stale slogans and corporate-speak into new-school language, promoting each brand with a torrent of often hilarious, ever-charming blasts across social media feeds.
"I'm so glad you could make it," Ms. Reising told The Observer when we arrived at the W. There was an intimidating line outside the suite, but Ms. Reising simply sashayed down some strange corridor. Like magic, we were inside. Cam'ron was now performing while the model Hanne Gaby Odiele shot video of the rapper and his Dipset entourage. Chelsea Leyland, the deejay and socialite, danced nearby. We asked Ms. Leyland for a quote. She snatched our notebook, ran to a corner and began writing.
Later that night, at Heathers, a bar near Ms. Reising's Avenue D apartment, the successful party host was enjoying a celebratory drink. Again, the notebook was wrestled from our grip—the publicist wanted to control her press. Ms. Reising started reading Ms. Leyland's scribblings aloud.
"Sydney lives and breathes what she does. A truly passionate person. And she is sorta crazy! Love her."
Ms. Reising nodded and handed over the notebook.
"Sounds about right."
After a career spent inflating her age by about four years, Ms. Reising had a "coming out" birthday party last October to reveal that she was actually 25, not 29, as she had led many to believe.
"I lied for a while. Who was gonna take me seriously, and actually pay me, as an 18-year-old?" she said over cocktails at The Smile on Bond Street. "Well, I wouldn't lie outright. People would ask me when I graduated, and I said 2006. And I did—I graduated high school in 2006."
It had taken some time to lock Ms. Reising down for this interview; she had gone to Coachella for two consecutive weekends, overseeing a party thrown by #BEEN #TRILL, a post-Internet hip-hop fashion collective that includes Kanye West's style adviser, Lady Gaga's creative director and a creative director for Nike.
At The Smile, we sat only a short block away from her new offices, a narrow but lush loft stacked with clothing samples and other miscellaneous swag. "I've always wanted to be my own boss, and 25 is on the timeline," Ms. Reising said. "It's weird, going from having no bank account to having a payroll, employees, an accountant. Every time I pull out a credit card, people are shocked. They're, like, 'Oh my God.'"
That shock is palpable because for years, like a public relations Holly Golightly, Ms. Reising threw the best parties in the city while never opening a bank account. (Until she started her own company, all of her income was kept in cash under her mattress). Her particular brand of hustling began when, as an Ohio high schooler, she parlayed a fan letter to designer Tracy Reese into an internship, wanting at first to create designs, not sell them.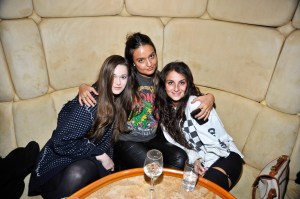 "After sewing buttons for three days, I was like, fuck outta here," she said.
She started working instead on the marketing side of things, until she met someone from Versace, was offered a position, and quickly got put in charge of lower-level employees, many of whom had five years of experience on her (hence the lying about her age). She then moved on to Seventh House, the fashion and lifestyle PR firm. She was there for nearly two years, ably mapping out dinner seatings and fashion-show front rows. She left to manage press for Red Egg, a nondescript dim sum spot by day, laser-happy nightclub by night. Babysitting the crowd there—members of Daft Punk, coke fiends, couture-clad Condé Nasties—was a little tiring, and Ms. Reising decided to return for a time to Ohio, where her parents were going through a divorce.