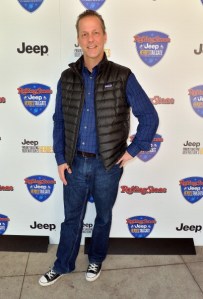 Jann Wenner has fired Rolling Stone publisher Matt Mastrangelo, Ad Week reports. Mr. Mastrangelo had been in the position since 2010, when he was moved over from the same role at Wenner Media-owned Men's Journal. All in all, Mr. Mastrangelo had been at Wenner Media for 12 years.
"It is what it is," Mr. Mastrangelo diplomatically told Ad Week. "It's the right of the owner to make those decisions, and I can't dwell on it. I've been here 12 years. I've learned a lot on the digital side and branded content side." 
No replacement has been named, and a Wenner spokeswoman declined to give Ad Week a time frame.
Last month, Mr. Wenner put his 22 year-old-son, recent Brown grad Gus, in charge of the magazine's website. We are sure that Mr. Mastrangelo's departure will lead to nepotism jokes aplenty.
Speaking of which … what's Theo up to? Looks like there may be a job opening at his dad's magazine.