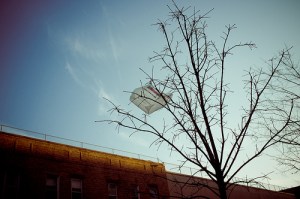 Katy Perry once asked, "Do you ever feel like a plastic bag?"
Park Slopers have an answer for you, Ms. Perry. It's a no.
On June 24, the Brooklyn neighborhood, along with the No Impact Project, will host a "Ban the bag from NYC" workshop to help reduce and eventually eradicate the use of plastic bags. The New York Times reported that the city spends $10 million to send 100,000 tons of plastic bags to landfills.
Councilman Brad Lander, who has been looking into legislation to ban plastic bags from the city, will be the keynote speaker at the rally. Other big cities such as San Franciso and Seattle have already set the precedent on plastic bag ban legislation.
"When you see more plastic bags than birds in branches of many city trees, the urgency of this issue is clear," Mr. Lander told the Daily News.
The No Impact Project is asking store owners to participate in their initiative by requiring store patrons to pay for plastic bags or by only providing paper bag options.
The rally will take place at Greenwood Baptist Church at 7 p.m.