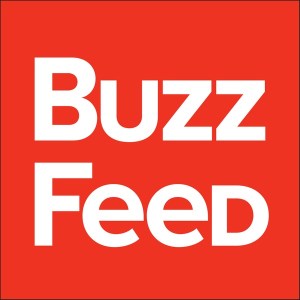 BuzzFeed's editorial director Scott Lamb has "quietly left the company" to pursue an unspecified new project, paidContent reported earlier. Mr. Lamb was one of the first four people at BuzzFeed, where he started as a managing editor at the site in 2007 before becoming editorial director last year.
Jack Shepherd and Summer Burton will help fill the Scott Lamb-sized hole left at BuzzFeed. BuzzFeed editor in chief Ben Smith told The Observer about the new appointments this afternoon.
Mr. Shepherd, who was most recently BuzzFeed's community manager and BuzzFeed "Beastmaster," has been named the the site's new editorial director. In his new role, Mr. Shepherd will head up five verticals, Rewind, DIY, Animal, Geeky and Celeb, as well as manage UK, Australia and TBD non-US operations.
Ms. Burton, who was most recently senior editor for the animals vertical and a former weekend editor for the site, has been promoted to managing editorial director, where she "will play a central role in brainstorming conversations around what and how things spread on the social web and will work closely with Jack on management and vision," according to Mr. Smith.
As for Mr. Lamb's new project, he isn't commenting.
"I can't comment beyond saying it's a new project, with more details to come soon," Mr. Lamb told paidContent. "I'm excited to watch BuzzFeed's continued meteoric rise from sidelines with the rest of the internet."
Mr. Lamb was named one of the "25 most viral people on the Internet" by Gizmodo back in 2011.
"BuzzFeed's managing editor has been there since Moses split the stylesheet," wrote Gizmodo. "And over the years he's been the cause of more virality than a dirty needle."