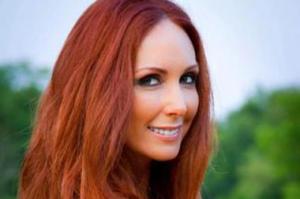 Actress Shannon Richardson, best known as the pregnant Texas woman who allegedly tried to poison Mayor Bloomberg and President Obama and frame her third husband for doing so, has racked up a considerable resume in the entertainment industry.
The 5'9″ mother of five, according to her CV, attributes her numerous roles to her ability to play anyone from age 18 to 30, and counts Southern accents and salsa among her skills.
Her IMDB profile, which is probably an autobiography, lists a lot of details about her personal life. For example, did you know that she has two tattoos, (a tribal design on her lower back and butterflies on her stomach) and plays the flute? Or that she may or may not have given bone marrow in 2011?
We didn't either! We're also not sure we believe her.
Nevertheless, we're interested in her acting career. Here, The Observer takes a look at her most impressive roles:
The Walking Dead—Zombie
As "Zombie," Ms. Richardson has taken on one of the most important roles in the TV series. Norman Reedus, the show's most beloved zombie killer, told EW that the zombie scenes are intensifying by the season, calling for only the truest of thespians to fill the slate. "They've introduced a way to make the zombies scary again," he said. "They're terrifying. The new threat is just unreal."
The Vampire Diaries—Student
The kids on the CW show went to high school so obviously only the best students would do. Ms. Richardson, 36, played a 17-year old like a champ.
The Change-Up—Becky
Ms. Richardson lists this formidable role on her resume but the movie's IMDb page doesn't even list a "Becky" so we don't even know what's going on here but she was probably awesome.
The Blind Side—Student
Who let her near Sandra Bullock!?
American Deli restaurant (commercial)—Crazed Customer
And now it all makes sense.