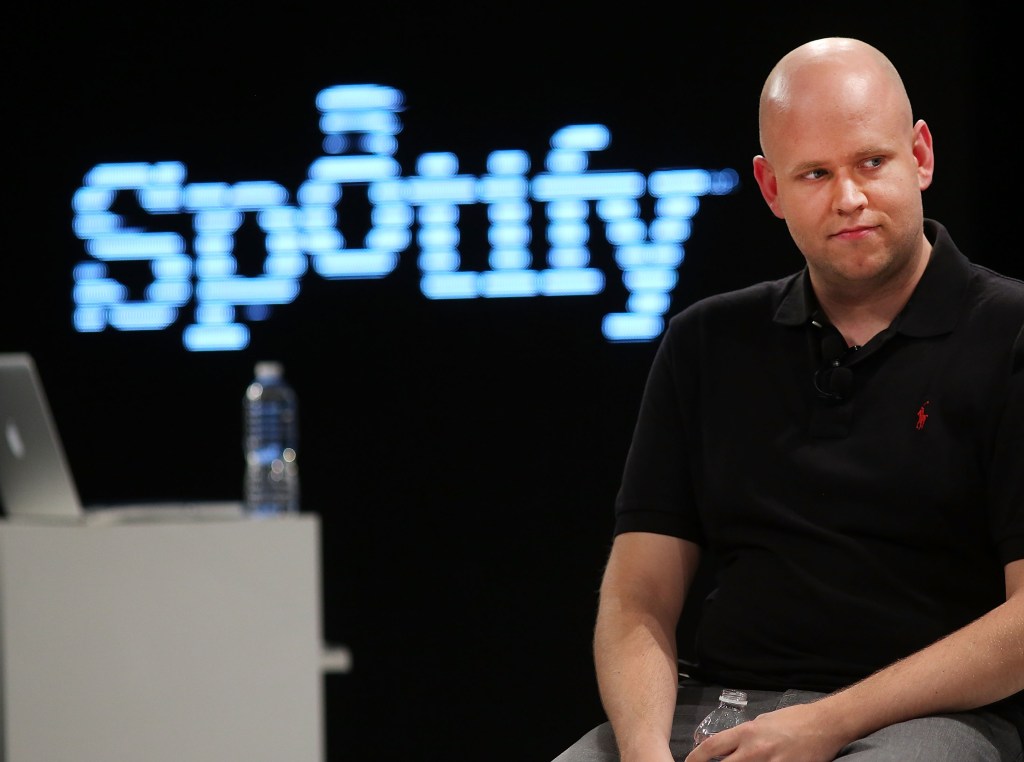 Today, Spotify made a big announcement: The company is expanding its local presence, with plans to hire an additional 130 engineers by the end of 2014. That'll make New York home to the company's largest office outside of Stockholm, with the bulk of the employees being engineers.
Rather than simply sending a press release or flying in Frank Ocean, the company had Mayor Bloomberg deliver the news at their current home in the Google building.
"The right engineering talent is here in New York. More and more that's going to be true," the mayor whistled his familiar refrain. He also announced that his office now has its own Spotify profile, which he personally approved. (Enjoy the mental image of Bloomberg bopping along to B.I.G.'s "Juicy.")
In September Spotify is moving to the top floor of Sixth Avenue's "the Bed Bath and Beyond building, that's what we call it," said chief content officer Ken Parks. It'll be several times the size of their current space, he said, and will include "a place for our partners and our artists to come hang out with us and create new music experiences." Those'll eventually be shared on the Spotify platform, as part of some original content offerings.
To complete the circle of love, Spotify is cohosting a hackathon this weekend with the Department of Education, to develop new ways of teaching music.
As the presser wound down, Mayor Bloomberg also addressed the question of how much he's contributed to the tech boom. He deflected most of the credits to his aides–"I recruited them and I've supported them"–then digressed into the state of the media business. "I assume when you go back after a meeting like this, the heads of your corporations call you and ask you what's it about and why did it work, because all the old-line media companies are down-sizing," trying to make a point about the importance of the innovators themselves.
Kind of a buzzkill, Mr. Mayor.