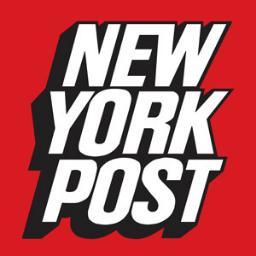 The New York Post is eliminating 13 full-time positions, editor in chief Col Allan announced today in an email to the newsroom. The news comes in advance of the expected June 28 News Corp split, when the book and newspaper assets will separate from the more lucrative TV and film properties. The shakeout is expected to be rough.
"As we continue to strengthen the business of the Post, and as part of the staff reduction initiative announced a few weeks ago, I am writing to let you know that we will be eliminating 13 full-time positions today throughout the organization," Mr. Allan wrote in an email to the newsroom, which was first obtained by Jim Romenesko. "We have already contacted those who will be departing, and I want to express my sincere thanks for all of their contributions to the Post."
Back in May, Mr. Allan announced a plan to cut 10 percent of the newsroom staff through "voluntary buyouts." But despite some reports of recent buyouts, it looks like they are trying for bigger reductions.
[UPDATE 1:34 pm]: We hear that the features, video and photo departments are among those affected. 
[UPDATE 2:32 pm]: Capital NY is reporting that Brooklyn court reporter Mitch Maddux and staff writer Pedro Oliveira Jr. are among those let go, as well as staffers on the copy desk and one person from the library, in addition to people in the video and photo departments.
Know more? Get in touch: ksmoke@observer.com
Full memo from Mr. Allan below:
To all staff:

As we continue to strengthen the business of the Post, and as part of the staff reduction initiative announced a few weeks ago, I am writing to let you know that we will be eliminating 13 full-time positions today throughout the organization. We have already contacted those who will be departing, and I want to express my sincere thanks for all of their contributions to the Post.

The decision to lay off employees is not one that we make lightly, but it is a necessary step as we continue to reduce costs, refocus our priorities, and re-imagine overall how we run as a company. The future of the Post is as vibrant as its brand, both in print and digitally, and we will continue to focus on the core areas we see key to a strong future.

Thank you for your patience and continued hard work as we get through this time of transition.

Col