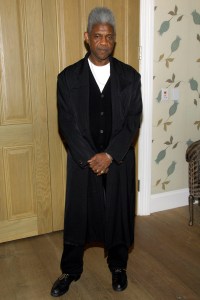 George Pitts moderates an R-rated panel discussion, "The Role of the Nude in Contemporary Photography," between Mona Kuhn (the talk is in conjunction with Ms. Kuhn's curated exhibition "Under My Skin" at Flowers Gallery), Vince Aletti, Shen Wei and Mariah Robertson, investigating the impact of the naked body in modern photography. Bare flesh always captures the viewer's attention—but why does a photographer choose to shoot the naked body, and what does it symbolize today? Does it still have an impact or are we desensitized to the unclothed human form? Get ready for an in-depth analysis that will have you looking at naked skin in a whole new way.
And if the nude body isn't quite impactful enough for you, here's some more raw power. The Commercial Observer salutes its annual Power 100 list tonight. The hundred most powerful people in the industry (actually, 167 made the cut, counting partnerships, etc.) gather in one room to pretend they didn't even notice exactly where they fell on the industry's undisputed must-make list. This year's No. 1: Gary Barnett, whose Extell Development finalized a deal to build the tallest building in New York on West 57th and also announced 1 Hudson Yards as a giant footprint on the West Side.
"The Role of the Nude in Contemporary Photography," Parsons the New School for Design, Theresa Lang Auditorium, 55 West 13th Street, (212) 229-8900, 6:30-9pm, free, registration required. Power 100 party, The Plaza, 768 Fifth Ave, 6:30-9pm, by invitation only.