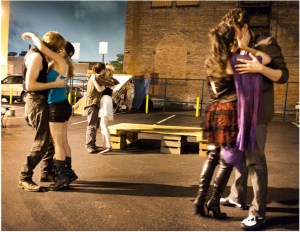 The city is demanding a pound of flesh from a downtown Shakespeare troupe.
Shakespeare in the Parking Lot, New York's quirky, free Shakespeare-ience, has been hit with some financial speed bumps in securing its eight spaces on Ludlow and Broome Street.
The city's Department of Transportation informed the players of a change in agency rules to its municipal parking lots — changes that would require the theater company to reimburse the city for the spaces used during all of its performances this summer, reported The New York Times.
The notice came as a shock as the parking lot troupe hasn't paid a dime for the lots used during any of its past 17 summer performance series.
With space prices running at $64 a performance — $8 for each of 8 spaces a night — and the department requiring automobile insurance,  the troupe is looking at $2,400 in unexpected costs for its 18 summer performances of Shakespeare's confused tragedy Cymbeline. That's a pretty penny out of The Drilling Company's minimal budget of $15,750, which is covered by financial grants, donations and fundraising each year.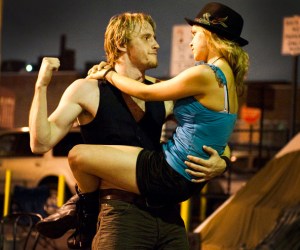 "We totally understand that the city has always had a right to charge us, but this request came out of the blue and it's not like any of us has a couple thousand dollars sitting around," Hamilton Clancy, the theater company's artistic director, told The Times. "But there's also a strange reality here. We've always performed in unused parking spaces. Some nights there are very few cars in the lot. It's not like we're taking away business."
The company, which has paid all the costs in full, will not be charging admission for this summer's performances, which also includes the August performances of "Richard III."
Correspondence between Mr. Clancy and a Department of Transportation spokesperson yielded little leeway in terms of renegotiating their costs.
Seth Solomonow, the department spokesperson, explained to The Times that the 65 spaces in the Ludlow-Broome Street lot are "heavily used" and even though the actors perform in empty spaces — to the point of moving entire performances for incoming vehicles — the department could not provide the spaces to them without reimbursement.
He jested, "to reimburse or drain the city's purse? That is the question."