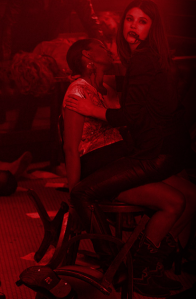 Just in time for the season six premier of True Blood, the UK's Medical and Healthcare products Regulatory Agency has given researchers at the Scottish Centre for Regenerative Medicine the go-ahead to try creating synthetic blood with stem cells.
This happened late last month, according to Wired, and either the timing is a total coincidence or HBO has gotten way too into the whole guerrilla marketing thing.
From Wired:
"The license allows the researchers to use already-recognized stem cell technology to create a compound that would both eliminate the risk of infusion-transmitted infections and supplement (if not eventually take the place of) chronically limited blood banks worldwide … Oh, also? The license permits blood manufacturing 'on an industrial scale.'"
But will each bottle come with a hot Nordic vampire man? Sounds like a great marketing opportunity, HBO!