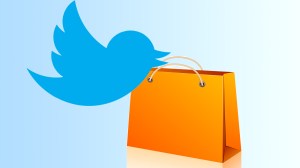 As if your Twitter feed wasn't filled with enough junk already, companies will soon be able to bombard you with promoted tweets based on your geographical location. In other words, you'll never be able to avoid Pinkberry again.
Harnessing the powers of geo-fencing, Twitter will reportedly permit companies to send you promoted tweets as soon as you're within a certain radius of that company's physical store. Checking your phone as you traipse through Times Square? Twitter might send you an ad for unlimited Bubba Gump shrimp. Scrolling through your feed as you wait for the Staten Island Ferry? Twitter could send you a coupon for…whatever there is on Staten Island.
The feature sounds like it'll be pretty irritating for ordinary Twitter users who are already fed up with promoted tweets, but the system could certainly be beneficial to Twitter's advertising customers (we already know that promoted tweets, in general, can help a company create sweet, sweet revenue). "Whether you're looking at your phone because something popped up from [Apple's] Passbook or you're on Twitter, I think geo-local is going to help drive store traffic," Sephora's Vice President of interactive media Bridget Dolan told Ad Age, who reported the story on Friday.
According to AdAge, Twitter has declined to comment on the product or the expected date of its release, but the author speculates geographical tweet machine could be ready as early as the 2013 holiday season.