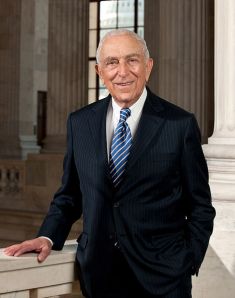 New Jersey Senator Frank Lautenberg died this morning at the age of 89, The Record reported this morning.
Lautenberg, the oldest member of the Senate, died of viral pneumonia.
Lautenberg is survived by his wife, Bonnie Englebardt Lautenberg; six children and their spouses, Ellen Lautenberg and Doug Hendel, Nan and Joe Morgart, Josh and Christina Lautenberg, Lisa and Doug Birer, Danielle Englebardt and Stuart Katzoff, Lara Englebardt Metz and Corey Metz; and 13 grandchildren.
Read more and follow today's developments on PolitickerNJ.com.