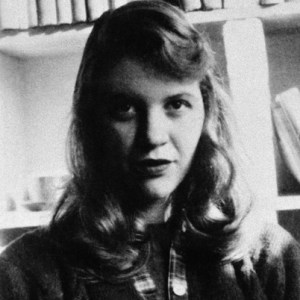 In a questionable photo spread entitled "Last Words," Vice has captured the unique glamor of female writers who have committed suicide. The models, who are stylish (and sad) in couture, pose in the manner in which the seven literary icons took their lives.
Beneath each photo is a blurb with the writer's name, age at time of death, place of birth, place of death and manner of suicide. As with any fashion photo spread, the clothing's designer is mentioned. No mention, however, is made of any of the work that made these women famous. 
A model dressed as Virginia Woolf is shown wading into the water (she died by putting stones in her pocket and drowning). A model meant to represent Iris Chang (who died in 2004) points a gun at her mouth. Dorothy Parker, who actually died from a heart attack, is shown slitting her wrist (she attempted suicide several times). Charlotte Perkins Gilman's death is represented by a model holding a handkerchief to her nose (Ms. Gilman, called simply Charlotte Perkins in the spread, died at 73 from chloroform). Every college freshman's favorite poet, Sylvia Plath, is shown sitting in front of an open oven. The model dressed as Sanmao holds a noose around her neck (Taiwanese author strangled herself with stockings—which, in this case, are Look From London tights). And Elise Cowen is shown splayed on the ground under an open window.
But of course, pushing the limits of bad taste (and offending readers and people on the Internet) is a hallmark of Vice. And in that, the commenters did not disappoint.
Most of the comments express outrage at the spread. Below are three examples:
What kind of sick minds do you have working there? What utter lack of ethics and morals are you trying to put on display? And ALL WOMEN??? SHAME ON YOU
Dear Vice editor and photo editor –
I am extremely bothered by the recent fashion photo spread called 'Last Words' which both makes light of and glorifies suicide.
This was a despicable concept, and one that should never have made it past the first pitch. How you let this go to completion is beyond me. I believe whomever is responsible for giving this the go-ahead should be fired. To affiliate something as pointless as fashion with as tragic as the suicides of brilliant and affected people is disgusting. I don't even care if you did it as a piece to illicit reactions. My reaction is that I have lost all respect for the people who created and endorsed this content, let alone your publication. How could you be so cold and unfeeling as to let this appear? You should be ashamed of yourselves.
Suicide is not funny or sexy or to be made light of. Ever. Ever. This is sickening and in unbelievably poor taste. Shame on everyone who participated in this disgusting ad, or whatever the fuck this is supposed to promote.
But then again, the spread has gotten over 200 "likes" since it was posted four days ago.