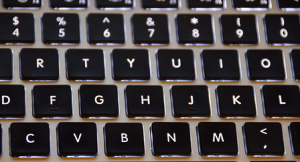 If Five Hour Energy is looking to expand into the German market, we've found its new spokesman. An exhausted bank employee zonked out on his keyboard and accidentally transferred nearly $300 million more into an account than he was supposed to.
Adding to the slapstick, a colleague didn't catch the mistake, either, and verified the order. France 24 recounts this apparently plausible error:
The Hessen labour court heard that the man was supposed to transfer just 62.40 euros from a bank account belonging to a retiree, but instead "fell asleep for an instant, while pushing onto the number 2 key on the keyboard" — making it a huge 222,222,222.22 euro order.
The bank quickly corrected its error and the court ruled that he should be reinstated in his job.
Perhaps a startup with equipped with nap pods is more attuned to this employee's worth ethic?