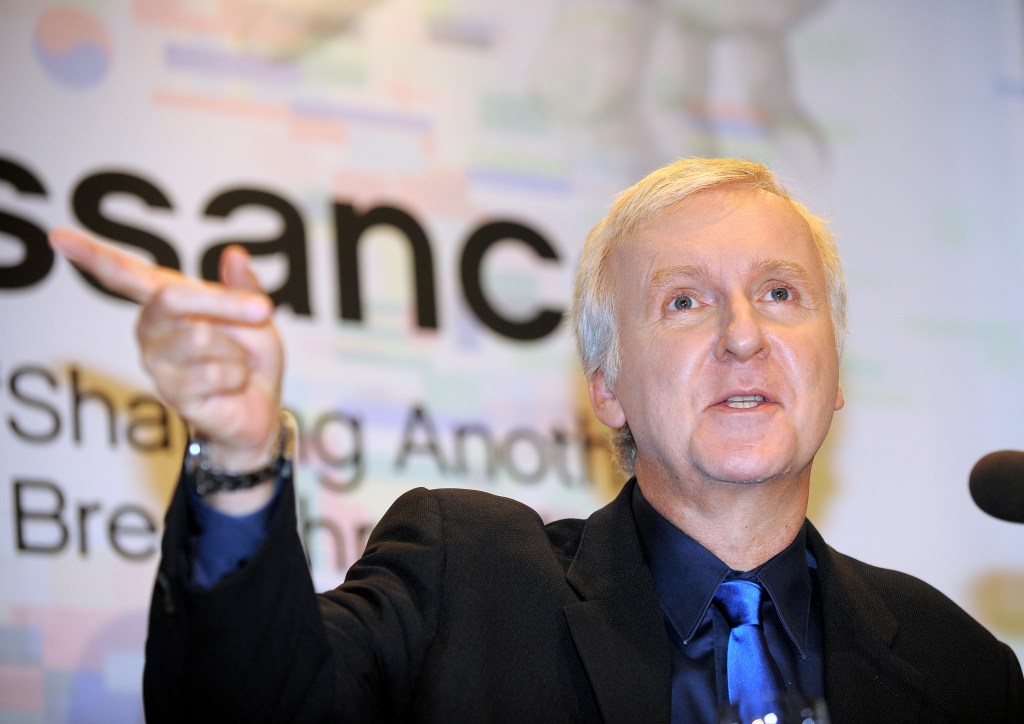 Four years ago, a director dropped a steaming, blue, three-dimensional turd worth $1.8 billion, and he called it Avatar. It broke cinematic records like Highest Box Office Gross and Most Eerily Similar to Fern Gully. Because it was 3D, it also gave a lot of people headaches.
But now, director James Cameron is disavowing the use of 3D technology in filmmaking — except for in movies that deserve it, like his. From TotalFilm.com:
"I do not think Hollywood is using the 3D properly," said Cameron at technology forum TagDF. … "For example, Man Of Steel, Iron Man 3 and all those movies should not necessarily be in 3D. If you spend $150 million on visual effects the film is already going to be spectacular, perfect."
Also, Mr. Cameron is better at "the 3D" than they are because Avatar was shot in 3D, not converted in post-production. And he attributes 3D's totally out of control proliferation to his super awesome movie.
"Everything has to be in 3D since Avatar," he says, according to TotalFilm.com. But whatever, everyone knows Hannah Montana and Miley Cyrus: Best of Both Worlds Concert is what really changed the 3D game.
He also claims studios use 3D as a gimmick to make more money, and he should know. Mr. Cameron is living proof that sometimes, good writing and good acting are pushed aside in favor of mind-blowing effects.
All this pontificating aside, though, Mr. Cameron didn't say Avatar's upcoming two (two!) sequels will be anything less than a no-holds-barred three-dimensional schlock fest complete with every single special effect known to humankind.