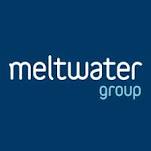 The Associated Press and news aggregator Meltwater have had a rocky relationship, but today, the two companies announced that they would end their court battles and enter a partnership.
The couple's problems started in February 2012. That's when the AP took Meltwater to court, alleging copyright infringement. Meltwater, a media monitoring service, was tracking the news—including AP articles—for key words and phrases, and then delivering excerpts of those articles to its subscribers, who paid $5,000/year for the privilege. Many of those articles came from the AP.
But Meltwater wouldn't take the direct approach of licensing (and paying for) the AP's content. Instead, they scraped AP stories from other news organizations that posted them online. Since Meltwater was relatively cheap—they didn't have to pay for original reporting, after all—and had both AP and non-AP articles, some of AP's customers left the news service for Meltwater.
The AP sued Meltwater for copyright infringement in February 2012. Meltwater said that the AP was being unreasonable and claimed that the AP story excerpts that it delivered to clients came under "fair use."
In March of this year, Judge Denise Cote ruled in favor of the AP, deciding that Meltwater's use of the news agencies' articles was not, in not fair use. Meltwater, she argued, had hurt the AP-and democracy-by profiting from the AP's original reporting without paying for it.
"Permitting Meltwater to take the fruit of AP's labor for its own profit, without compensating AP, injures AP's ability perform this essential function of democracy," Ms. Cote wrote in her decision. Meltwater promised to appeal. It seemed the court battle would drag on.
But now, Meltwater and the AP have decided to work together. They've ended litigation and made their new relationship official with a joint press release.
"There is more to be gained by working together to develop new markets and reaching new customers than can be achieved through adversarial paths and we are eager to forge a strong relationship with AP," said Meltwater founder Jorn Lyssergen in the statement. "Content providers and technology innovators need to come together."
"We are pleased with this outcome," added AP president Gary Pruitt. "The litigation is behind us, and we are looking forward to partnering with Meltwater in a positive and constructive relationship going forward."
More good news: the new couple is expecting. According to the joint press release, the two companies will "develop new and innovative products based on AP's world class content and Meltwater's deep technical expertise in online media analytics."