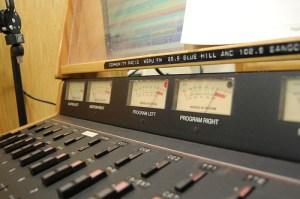 The Fresh Kid is off the air.
In a press release yesterday, Brooklyn District Attorney Charles Hynes announced the arrests of Seon Bruce, 40, and Solomon Malka, 51, for operating a pirate radio station out of Manhattan and Brooklyn. The defendants have been charged with a class-A misdemeanor, Unauthorized Radio Transmission. If convicted, they could serve up to a year in jail.
Mr. Bruce is believed to have been the deejay for the station, calling himself "The Fresh Kid."
The men were broadcasting on the radio frequency 104.7FM without a Federal Communications Commission license, DA Hynes said in a statement. A radio broadcast license in New York can cost millions of dollars. Several licensed station owners had complained that the pirate radio station was cutting into their business, the Daily News reported. The pair were allegedly selling ads on the station.
In April, an FCC engineer tracked the underground radio station's signal to a rooftop in Manhattan, where detectives promptly seized the transmitting equipment. Mr. Malka told investigators that he had installed the equipment, and was aware that the station was operating without a license.
Detectives also found transmitting equipment for another radio station, 91.7FM, which was not broadcasting at the time. Mr. Malka falsely claimed that he had an FCC license for the station. In June, 91.7FM was found to be on the air, and the equipment was seized from an elevator room at the top of an apartment building in Brooklyn.
New York has seen more FCC enforcement against pirate operations than any other state, according to a Federal Communications Commission spokesperson, with 330 official actions including citations, fines and shutdowns logged against pirate radio stations since 2003. This further supports our theory that New York is basically the underground college radio station of America.