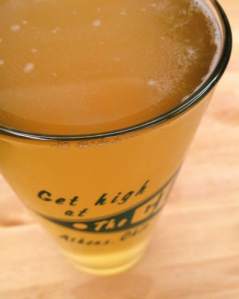 Showing up underage to a bar with a fake ID is always a gamble no matter how legit your cousin's old card from Ohio looks. But there's a new app called BarZapp that is going to ensure the house always wins. Using the phone's camera, it scans the card's magnetic strip for decode if there's actually information stored on it so that piece of laminate black tape isn't going to cut it anymore.
Available in the Apple App store for $1.99, it uses patented software that compares the card to real government-issued ID's by showing the user what a real card is supposed to look like and visitor history. If it's fake, the app displays a message calling you out and subsequently embarrassing you in front of everyone.
The company behind it, Intellicheck/Mobilisa, has been ruining underages' lives since 1994 by developing similar technology but this is its first app. So, does it work? Vice's Motherboard blog tried it out discovering that it sort of did:
When I tested the card on a friend's particularly high-grade fake (ordered online for a whopping $200—it supposedly bested blacklights and bouncers' scanners in the past), BarZapp did not say it was invalid, but it didn't approve it either. The phone more or less froze, suggesting that the technology is not 100 percent fool-proof yet.
It appears you're still safe for now minors. However, it's always handy to learn the bar's back doors if your card gets denied.