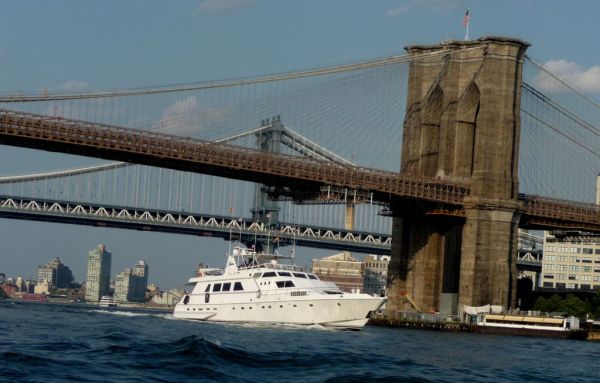 August is approaching. The kids are at camp for another two weeks, and the dogs are booked into the New York Dog Spa & Hotel. You're finally ready to get away for a special long weekend.
You've got the Who and the Where and the When, but there's one thing left on your list: How?
Luckily, we've proudly rounded up the best and most stylish ways to power your summer escape, from the poshest planes to the most luxurious limos. Bon voyage!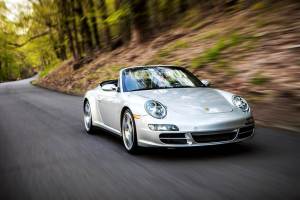 Car: Gotham Dream Cars
Let's face it: it doesn't matter if you're doing Europe, Asia or anywhere in between this year—at some point this summer you will find yourself in the Hamptons.
Why not hire a little treat to take the edge off the drive? Gotham Dream Cars offers a choice of exotic and luxury vehicles, delivered to your door. Feel the wind in your hair as you motor along the coast in a brand new Lamborghini Gallardo Spyder, or go classic in a Porsche 911 Carrera 4S Cabriolet.
Rob Ferretti, Dream Cars' chief operating officer, says it's "all about having fun. You're driving something different, so everybody looks at you. But be warned: in one of these cars, the valets look at you funny if you tip anything less than a twenty."
www.gothamdreamcars.com
Chaffeur Service: Professional  Livery Worldwide
Don't fancy the drive? Hire a chauffeur at Professional Livery Worldwide, which has more than 21 years of experience in the field.
"A chauffeured car service is generally the most efficient, worry-free way to get around," Dan Severe, one of the company's representatives, told us. A word of advice? "Beware the size of your luggage," he cautioned, mentioning a famous international retailer who turned up with twice as much baggage as the car could handle.
And if you're really, really spontaneous about your travel plans, a last-minute ride to the Hamptons from the Uber fleet will probably only come in around $500.
www.prolivery.com
Jet: NetJet Global 6000
There's a good chance that in the inevitable heat, you're not going to want to be stuck in traffic for your precious holiday hours.
For as little as $525, you could bag a ticket on a private Cessna on its way to East Hampton. The trademark red StndAIR plane, part of Andre Balazs' hip hotel chain (including the Mercer and Chateau Marmont), leaves from a dock on the East Side each weekend.
Of course, if you were feeling more flush or going further afield, there's always NetJets. Their Marquis Jet Card® has a 25- or 50-hour plan for a private plane. There's also a selection of new smaller aircraft able to fly to locations like Nantucket and Martha's Vineyard.
www.stndair.com
www.netjets.com

Helicopter: The imposing Sikorsky S76
Sometimes you need arrive in style at those places which seem too far away by road or too short a trip by plane. And you need to get there fast. That's where helicopters come in.
Heli-NY offers an impressive fleet, including the Bell 407, which features floor-to-ceiling windows.
"They're our most popular hire. The views are unparalleled, and people just love being able to see the view as they fly. It's really spectacular. We were even hired by the television show The Bachelorette to fly over the Intrepid Museum for a date!"
The fleet also includes the luxury Sikorsky S76, featuring leather seats, Bose stereos and a fully stocked drinks cabinet, so you can start unwinding as soon as your trip kicks off.
www.heliny.com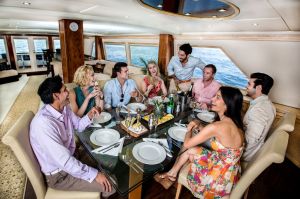 Boat: The Justine (Perfect for Parties)
Not feeling the pressure to get anywhere in a hurry? Well, the advantage of living on an island is that we can always just hop on the water. Summer is the perfect time to live the life aquatic and charter a yacht.
David Hackert, of Prestige Yacht Charters, New York's premier boat hire service, revealed the variety of usage they get in the summer months. "We offer extended charters throughout New England, and our Hudson River excursions, Hamptons getaways and Jersey Shore cruises are also very popular."
The service also gets a couple of unusual requests. "We had a client that planned a proposal, but unfortunately she said no. Instead, he dropped her off and picked up a group of friends for an alternative celebration. Needless to say, it involved a little drinking!"
We recommend a beautiful 59-foot Marquis called Lyric III, complete with hardwood cabinets.
The  Justine is available from www.prestigeyachtcharters.com
The Whole Shebang
If you still can't decide on your mode of exit, let someone else do the planning for you. All-around concierge services like Quintessentially will cater to your every need. All you need is an annual membership, and using their extensive contacts, they can get you where you need to go—in style.
www.quintessentially.com