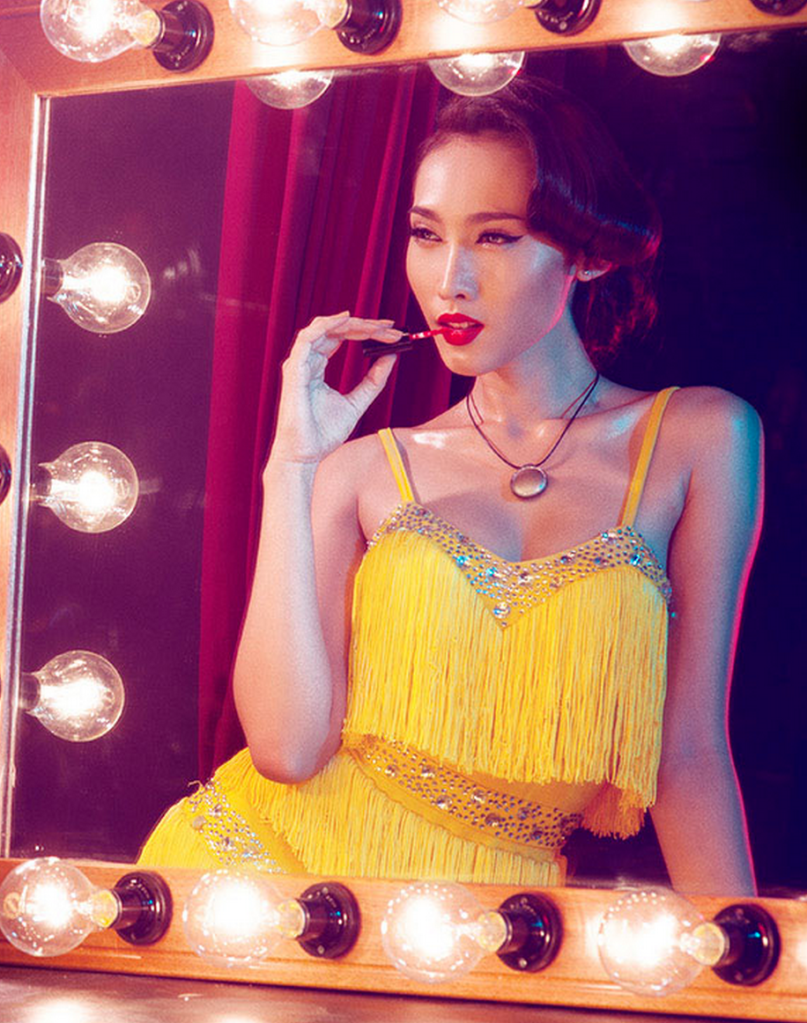 "So where is wearable technology going?" asked Monisha Perkash, the CEO of LUMO BodyTech (maker of a posture-monitoring waistband), as she stood center stage at last week's Wearable Tech Conference on the NYU campus. Ms. Perkash answered her own question: "It is becoming integrated into our day-to-day lives," she said. "It's going into fabric."
Fellow panel member Sonny Vu—whose company, Misfit, makes a fitness tracker that looks like a tiny chrome button—agreed: "I believe we're going to move from an era of stuff on your body to one where, hopefully, we're back to where we were in 1990," before everyone was bristling with visible gadgetry, he speculated.
Which all sounds well and good. But in terms of the wearable technology people actually use, the common folk seem to be at a crossroads. Sure, fitness freaks wear their FuelBands and Fitbits. Smartwatches are the preferred toy of the geek-chic set. And, of course, the minute someone strolls into a party wearing Google Glass, he becomes the center of attention, with other guests clamoring to try on the device. What's not clear is whether this interest will translate into actual sales, or if people are just naturally drawn to a novelty.
What's more, you've got to wonder: are we headed toward a futuristic age in which our T-shirts will be able to tell our Spotify accounts exactly how stressed we are and then cue up a chill-out mix? Or are we simply facing a forthcoming flood of dorky Bluetooth-like accessories? (Or worse, a redux of the Segway?)
If last week's conference was any indication, the majority of products coming our way don't exactly scream The Jetsons (or even whisper, "I'm trendy"). Strolling through the Kimmel Center auditorium, the Transom scanned the booths, where nearly every device and demonstration erred on the side of practicality. We watched as reps from HzO dropped a smartphone into a jar of water, for example, showing off the company's water-blocking technology. At another booth, Plantronics, one of the conference's sponsors, was promoting a really advanced, gesture-aware Bluetooth headset, which had shed only a smidge of past dorkiness. Meanwhile, Best in Show went to MaxVirtual's Cynaps Cap, a hat designed to help those suffering from hearing loss.
All very useful, no doubt—but where was the sex appeal, we wondered?
"The industry of fashion and the industry of technology are eventually going to move and share the space of the body, and the body is very finite real estate," explained fashion-forward technologist Syuzi Pakhchyan, citing a few bold experiments, like a parka embedded with sensors able to warn about excessive pollution levels (cc: Beijing's elite).
"The tech world has to understand that they can't just jump onto the runway and basically co-opt it and all of a sudden become fashionable," she said, pulling up a photo from last September's New York Fashion Week of Sergey Brin standing hand-in-hand with Diane von Furstenberg, both decked out in Google Glass. The appearance was part of Google's introduction of the new product, an attempt to frame the device as fashionable that had the unfortunate side effect of demonstrating how even models look like dorks in Google Glass.
Ms. Pakhchyan then flashed to several images of stylishly clad young women.
"If you look at who the audience is for DvF, these are all the fashionistas from the fashion blogs who wear her garments. I don't think they'd be caught dead wearing a Google Glass right now," she said.
And maybe that's the lesson the crowd needs to get. On Betabeat's way out of the auditorium, we noticed Plantronics' giveaway swag: straw fedoras, the official headgear of awkward Internet guys everywhere.