And still, oddly enough, guests refuse to eat it.
dgrantobserver
We get worried when your dishes' names are put in ironic "air quotes."
dgrantobserver
How do you make the freshest of greens look like slop?
dgrantobserver
That's what that is?
dgrantobserver
Try to imagine Gwyneth Paltrow with bad gas.
dgrantobserver
Now imagine Gwyneth Paltrow boeufing.
dgrantobserver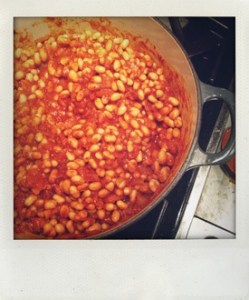 When one thinks of Gwyneth Paltrow, what comes to mind? A women who drinks a bottle of wine whilst cooking and then another before bed? Who told a reporter she'd rather smoke crack than eat processed cheese? Or the dictator of GOOP, an insane newsletter dedicated to making you pay $155 for a felt "catch-all," which does not seem larger or sturdy enough to catch anything. (Besides maybe a nearby breeze.)

We like to think of Ms. Paltrow more by her culinary aspirations than by her music or cinematic work…after all, she released two culinary books in the last three years, so obviously her Chia Seed Pudding recipes must be a huge hit with the kids these days.
Although we have to wonder, with all the Instagram options available to make food look edible, why does Ms. Paltrow's dishes always end up looking like stomach-churning GOOP?