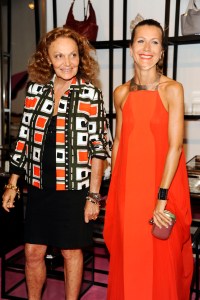 It started with a harmless weekend in the country, when Girls producer Jenni Konner and her partner, director Richard Shepard, invited an intimate cadre of actors and screenwriters, including Wren Arthur and Danny Strong, to their lovely summer rental in East Marion.
"We should grill!" a member of the party proposed.
"Richard is good at it," replied another.
And just like that, Mr. Shepard was elected grill-master and Ms. Konner led Shindigger on a farm-to-table shopping tour of the North Fork. Fast forward a few hours (during which time Shindigger snuck off to a handful of other Hamptons happenings), and the entourage reconvened for a grilled summer feast.
And why not? We've entered high grilling season, despite the boiling climes. Back in the city last Tuesday, we questioned Donwan Harrell, founder and creative director of the luxury denim line PRPS, on his grilling practices in between bites at Musket Room, a new Nolita eatery.
The designer was hosting an intimate dinner for men's editors. The wine flowed, and Shindigger's vegan tofu gnocchi with roasted tomato dashi, oyster mushrooms and Asian greens was a total knockout. But Mr. Harrell confessed that he hasn't been spending much time tending his own flames.
"My grill is a little bit out of commission," he said. "But we've gone to so many barbecues this summer."
We suggested he try grilling watermelon, once everything is back in order.
"I have never heard of that," he exclaimed. "And I'm from North Carolina!"
Moments later, Shindigger kidnapped fashion chum William Buckley and headed to yet another food fest: a Peggy Siegal-organized dinner at Circo following a screening of Short Term 12, a film from Cinedigm to be released next month.
The evening's hosts, Brian and Jane Williams, sat on the restaurant's plush banquettes alongside the unmistakable Graydon Carter. Guests gormandized executive chef Alfio Longo's exquisite creations while Shindigger kept things light and easy with generous pours of vino rosso.
"My girlfriend actually has a garden outside the back of her place. We grill all the time," filmmaker Destin Daniel Cretton told Shindigger, practically reading our mind. "We pull the vegetables straight out of the ground and onto the grill."
A few days later, Shindigger joined Diane von Furstenberg at her Meatpacking boutique for cocktails in honor of fashion casting director Natalie Joos and her blog, Tales of Endearment.
We found Ms. Joos canoodling with Paper's Mickey Boardman. But when it came to the grill, the Belgian waif was clueless. "I have no idea how to barbecue!" she squealed, bobbing back and forth in her Jimmy Choo sandals.
Ms. Joos did dish that she likes grilled sausages, however: "We are kind of like a sausage country."
Shindigger then sauntered toward the regal empress of New York fashion, Ms. von Furstenberg. She filled us in on her European travel plans, but we had a one-track mind. "Do you barbecue at all?" Shindigger inquired, horrifying her publicist, who stood guard.
"I haven't had it yet," Ms. von Furstenberg replied, without skipping a beat. "I usually have it at the end of the summer."
"Lobster, seafood or steak?"
"The whole thing!" she smiled.
As for jewelry designer Lisa Salzer of Lulu Frost, she considers herself a grilled-foodie.
"My parents are out in Southampton, and as much as I can, I try to go out there," she said, adding that she would love to attempt an Argentinian barbecue, chimichurri style. "I was in Buenos Aires several months ago, and it would be fun to put our spin on that."
"You should invite DvF," we suggested. "Apparently, she likes to barbecue once a summer."
"I didn't know that!" Ms. Salzer chuckled. "I would be honored if she decided to grace me with her presence."
Acclaimed French chef Michel Richard, on the other hand, who plans to open restaurants Pomme Palais and Villard Michel Richard this fall at the New York Palace hotel, wasn't having any of it.
"The French don't grill in the summer—it's too hot!" he scolded. "Why grill when tuna or tomato tartares and ice cream is waiting for you in the shade? Refreshing!"
The coming weekend, Mr. Richard reported, he would be preparing precisely that menu for the James Beard Foundation's 2013 "Chefs and Champagne" at Wölffer Estate in Sagaponac.
ONE Group's corporate executive chef, Liran Mezan, also felt fishy about summertime flames.
"I love grilling smaller fish, like branzino and sardines, and serving it with a grilled onion vinaigrette or grilled lemon halves with olive oil drizzled on top," he told Shindigger.
Stylist Marcus Teo, who attended ACRIA's "Cocktails at Sunset" on Saturday at the exquisite East Hampton home of interior-design guru David Kleinberg, had plenty to say on the matter as well.
"In 2013, I love good old lamb chops," he proclaimed. "So refreshing with mint jelly."
"It is never too hot to grill!" he added, rebuking Mr. Richard. "Especially if you're near a pool and a full bar."
Stewart Shining, fashion photographer and ACRIA board president, who was also present at the fund-raiser, is a more amateur griller.
"I just got a grill for guests," he explained. "I have never touched it!"
The other night, for instance, he thought about firing it up, but was then informed that he needed propane. "Sad but true," he laughed.
With so many expert grillers in and around the city, one can only hope that Mr. Shining will be invited to someone else's cookout before the flames go cold.