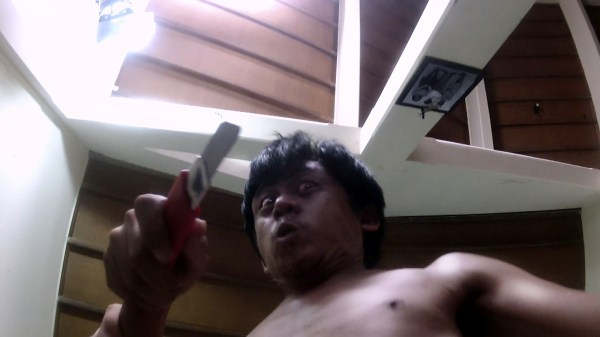 In this indescribably gory, violent, plotless and deranged purloin of every horror movie ever made by amateurs with a wobbly, nauseating handheld camera, seven unknown directors hell-bent on remaining that way enter a dark, deserted house containing a pile of VHS tapes. One by one, they insert the tapes, and onto the screen flash five episodic creep shows involving a mountain biker pursued by flesh-eating zombies, a cult of Satan worshipers and a sleepover invaded by psycho kidnappers told from the perspective of a GoPro camera attached to the back of a dog. V/H/S/2 is a diabolically psychotic, sub-mental and completely unwatchable disaster that I happily deserted when a man with a retinal implant scooped out his bionic eye with a sharp object, splattering blood all over the camera. Your move, and you're welcome to it.
rreed@observer.com
V/H/S/2
Written by: Simon Barrett, John Davies, Jason Eisener, Gareth Evans, Brad Miska, Jamie Nash, Eduardo Sánchez and Timo Tjahjanto
Directed by: Simon Barrett, Jason Eisener, Gareth Evans, Gregg Hale, Eduardo Sánchez, Timo Tjahjanto and Adam Wingard
Starring: Lawrence Michael Levine, Kelsy Abbott and Adam Wingard
Running time: 96 mins.
Rating: 0/4 stars