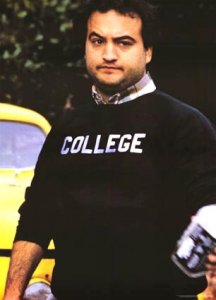 Did you think your generic tech degree was going to be useful? Not so fast — it appears the tides have turned and theatre majors are, for some strange reason, getting jobs more easily than tech students are.
Among recent theatre grads, 6.4 percent are unemployed — compared to the 14.7 percent of information systems graduates who are unable to find work, USA Today reports, giving credence to some professors' recent claim that liberal arts degrees are totes useful.

Could be because the phrase "information systems" doesn't mean much of anything to anyone who didn't major in it. But even computer science majors' unemployment rate hovers around 9 percent, USA Today says.
This may be because "certain job markets, like IT, are inherently cyclical, and are more affected by dips in the economy," one expert explains, and "drama and theater jobs" (um what are those?) aren't decimated by recessions. Also, there are fewer graduates in the drama and theater field anyway.
The IT jobs will come back at some point, the experts say, but in the meantime we're kicking ourselves for not following through on those silly acting ambitions.