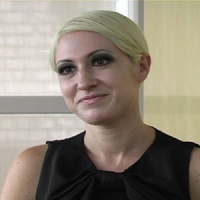 Newsweek deputy editor Justine Rosenthal is leaving the digital-only publication, editor in chief Tina Brown announced today in a staff email first obtained by Capital. Richard Just will step in to replace Ms. Rosenthal.
Ms. Rosenthal, who had been at NewsBeast since 2011, was promoted from executive editor to editorial director in December amid substantive layoffs, shortly after the magazine announced it would cease print publication. In April, Ms. Rosenthal replaced Tunku Varadarajan as editor of Newsweek Global. 
"Justine took over Newsweek at a challenging time for the company in November of 2011 and immediately took command, cultivating writers and creating memorable stories that made us all proud," Ms. Brown wrote in the newsroom memo. "In these last difficult months with reduced resources she has shown tireless professionalism, maintaining quality and producing some of Newsweek's most resonant pieces from such bylines as Dan Klaidman, Chris Dickey, Andrew Romano, Tony Dokoupil and Megan McArdle."
The departure is just the latest in a string of high-profile exits from the news organization. June alone has seen several high-profile departures, including two of the bylines Ms. Brown named: Baba Shetty left as CEO, senior writer Mr. Dokoupil left for NBC News, senior editor Sarah Blustain went over to the Nation Institute and writer Ms. McCardle left for Bloomberg View.