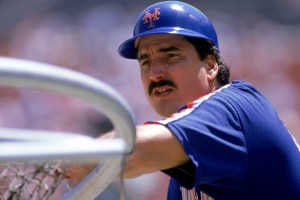 It's All-Star Week in New York, and who better to tell the story than five-time All Star and leader of one of the best Mets teams ever—Keith Hernandez? This will be a special week for baseball fans in the big city, and The Observer is delighted that Mr. Hernandez is sharing some of his favorite spots with our readers.
Friday is the first day of T-Mobile All-Star FanFest at the Javits Center. For five days, the Javits Center will be transformed into the world's largest interactive baseball theme park. More than 100,000 people will enjoy games, activities and exhibits for fans of all ages, with dozens of baseball Hall of Famers and legends on hand to sign autographs.
Coney Island's Seaside Summer Concert Series—hosted by Brooklyn Borough President Marty Markowitz—kicks off this week with a Friday-night performance by the legendary rock band Cheap Trick. The free festival, which takes place down the street from the home stadium of the Brooklyn Cyclones, continues through mid-August, featuring the likes of Lynyrd Skynyrd, Smokey Robinson, Huey Lewis and the News and  Chicago. Bring your own reclining chairs.
T-Mobile All-Star Fan-Fest, 655 West 34th Street, www.AllStarGame.com, July 12-15 9am-8pm, July 16 9am-6pm, $35 adults, $30 children; Cheap Trick, West 21st Street and Surf Avenue, (718) 222-0600, 7:30pm, free.