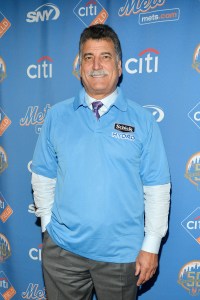 It's All-Star Week in New York, and who better to tell the story than five-time All Star and leader of one of the best Mets teams ever—Keith Hernandez? This will be a special week for baseball fans in the big city, and The Observer is delighted that Mr. Hernandez is sharing some of his favorite spots with our readers.
Two major events this day are dedicated to raising funds for Sandy relief. In the morning, thousands of runners will descend on Brooklyn's Prospect Park for the All-Star Charity 5K and Fun Run presented by Nike, with Mets legends like Dwight Gooden, Ed Kranepool and others on hand to cheer on the participants. If running's not your thing, the prospect of catching a glimpse of John Franco—native New Yorker, 2012 Mets Hall of Fame inductee and the team's record holder for saves—makes this a charity well worth supporting. All net proceeds will go to Sandy relief.
In the evening, Central Park's Great Lawn will play host to a free baseball-themed concert by the New York Philharmonic with special guest Mariah Carey. Tickets are free, but fans need to pre-register. Major League Baseball is donating $1 million to Sandy relief as part of this event.
Nike All-Star Charity 5K and Fun Run, Wellhouse Drive, Prospect Park, www.AllStarGame.com, 8am, $35 entry fee; New York Philharmonic All-Star Charity Concert, Central Park Great Lawn, mid-park from 79th to 85th Streets, register at www.AllStarGame.com/Concert, entry 3pm, concert 7:30 pm.