It's All-Star Week in New York, and who better to tell the story than five-time All Star and leader of one of the best Mets teams ever—Keith Hernandez? This will be a special week for baseball fans in the big city, and The Observer is delighted that Mr. Hernandez is sharing some of his favorite spots with our readers.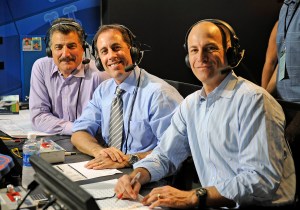 Today marks the start of the All-Star events at Citi Field, home of the Mets. Sunday features two exciting games—the SiriusXM All-Star Futures Game and the Taco Bell All-Star Legends & Celebrity Softball Game. Now in its 15th year, the Futures Game features top minor league prospects. Mets pitchers Matt Harvey—who notched a record-setting 11 strikeouts in his Mets debut and stands at 7-2 with a 2.27 ERA and 141 strikeouts—and Zack Wheeler pitched in this game in the past two years, so you'll definitely see plenty of future stars.
Then, the Doctor is in. Dwight Gooden will be joining the Celebrity Softball Game, which will be a treat for Mets fans as Doc is joined by fellow Mets legends Darryl Strawberry and John Franco. Also playing will be Hall of Famers like Ozzie Smith, Andre Dawson (1987 MVP) and Rollie Fingers, as well as an all-star cast of celebrities from TV, movies and music. Fans of The Simpsons will recall the time that Mr. Burns put together a team of ringers for the nuclear power plant softball team, including "The Straw"—and a solitary tear ran down his cheek when the fans chanted "Darryl."
123-01 Roosevelt Avenue, (718) 507-8499 for tickets, All-Star Futures Game 2pm, All-Star Legends & Celebrity Softball Game 10:30pm.