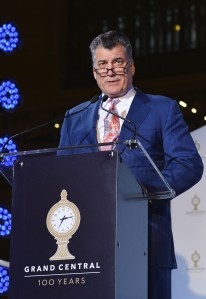 It's All-Star Week in New York, and who better to tell the story than five-time All Star and leader of one of the best Mets teams ever—Keith Hernandez? This will be a special week for baseball fans in the big city, and The Observer is delighted that Mr. Hernandez is sharing some of his favorite spots with our readers.
With extensive spring training, 162 regular-season games and an ever-lengthening playoff schedule, baseball has a very long season. That's why players value the three-day All-Star break. On the Wednesday after the big game, consider taking in visual enlightenment. The Frick Collection on Fifth Avenue, near the Met, is incredible: a great little museum to walk around and view Frick's private artwork. Also, the Morgan Library & Museum is a great place to check out.
The Frick Collection, 1 East 70th Street, $20; the Morgan Library, 29 East 36th Street, $18 adults, $12 children.