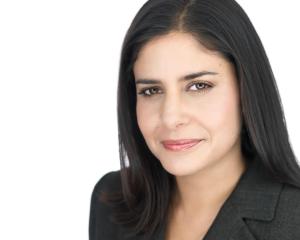 Editorial director and publisher Leela de Kretser is leaving DNAinfo.com, founder Joe Ricketts announced today in an email to staff.
"I wanted to let you know about a change at DNAinfo.com. After 4 years of dedicated work helping to establish the company, Leela de Kretser will be leaving DNAinfo.com," Mr. Ricketts wrote today. "I want to thank her for her contributions and wish her well."
Ms. de Kretser helped launch the local news site in 2009. Before starting at DNAinfo four years ago, Ms. de Kretser was a senior producer at Newser.com. Prior to that, she was a reporter at The New York Post and The Herald-Sun.
No word on where Ms. de Kretser is going, or who will replace her at DNAinfo. Mr. Ricketts was remarkably short on details in his brief staff email, focusing more on the remaining employees than on Ms. de Kretser's exit.
"I am grateful to each of you for bringing us this far and proud of what you have accomplished at DNAinfo.com.  We are making great strides reinventing neighborhood journalism for the digital age and finding never-before ways for neighborhood merchants to reach their customers," he continued, after the paragraph above that noted Ms. de Kretser. "I am excited about DNAinfo.com's future and have great confidence in our team. Keep up the great work."