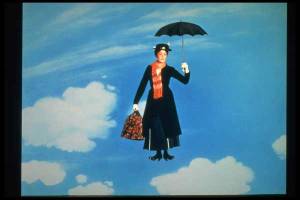 The Atlantic must have still been reeling from the loss of Media President Justin Smith–who is leaving to become CEO of Bloomberg Media Group–when they sent out their email blast at 8:19 on Sunday night. If the odd timing wasn't already a red flag, than the apologetic tone of the email, which also included a the statement from Atlantic Media Chairman David Bradley, was a pretty big tip-off. "The memo is below in full," it began, "but given that it's late on a Sunday, I've pulled the part of the memo I thought you'd find most relevant to any reporting you plan to do on this topic." Which was very thoughtful, since Mr. Bradley's long missive is less a memo as much as it is part unauthorized biography, part epic poem; an ode to the digi-whizz Mr. Smith who has often been credited as dragging the publication into the 21st century. (The Huffington Post has the entire 800 word affair up, if you're ready for it.) If not, we've got the "best of" below.

Mr. Bradley makes it clear that this is not so much a boiler plate letter as it is a "Letter of Appreciation," as this is the memo's title. "Though this will tax your time, I decided I would rather write a letter of appreciation for Justin than the traditional corporate press release," he begins, before diving into highlights:  Mr. Bradley's nostalgic remembrance  meeting Mr. Smith at the Carlyle for the first time ("An Intense Introduction" is the subhead/chapter title for that portion), how the Media President "exhorted me to 'go for my inner Don Draper;'" and regarding his replacement:
"…rather than appoint a Justin successor, we will let the current leadership continue independent of any reporting structure–save to me–and grow to fill the empty spaces Justin's departure leaves behind."
Saving the best for last, Mr. Bradley ends on another pop culture reference: "Like Mary Poppins, if a little more euro, Justin came, changed the family and, when the work was done, moved on. I will miss him."
All jokes aside, rarely in the media do you see such a display of commendation from an employer who has just been ditched for another gig. It's a testament to Mr. Smith's influence on the publication, which the letter insisted was nothing short of a "return to profits; constant original creation including The Atlantic Cities, The AtlanticWire and Atlantic-initiated Quartz; growing events business; growing website; 25 million monthly Atlantic readers and visitors; and, just now, two more National Magazine Awards."
It's also a testament to Mr. Smith's influence on Mr. Bradley:
More personally, watching Justin taught me truths about media I'd failed to learn in my first decade in the sector: the centrality of brand; the importance of brand excitement; the very particular importance of New York and New York talent to creating excitement.
Good thing not every employer is like David Bradley, or we'd all be quitting our jobs every time we needed a self-esteem boost.