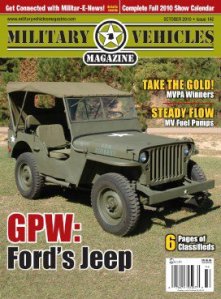 The war on print has moved to actual war zones. The Army and Air Force Exchange Service, which operates stores on military bases, announced yesterday that it will permanently stop carrying 891 magazine titles due to low demand.
Since modern military bases are equipped with WiFi and allow all sorts of digital devices—iPhones, iPads, Kindles, Android devices, laptops—it's easy for soldiers to read magazines online. As a result, demand for niche print magazines has been falling. AAFES officials told the American Forces Press Service that magazine sales fell 18.3% from 2011 to 2012.
The 891 print magazines that will no longer be sold make up a varied list (just try naming 891 magazine titles!) . There are shelter mags (Dwell), literary magazines (The New York Review of Books, Lapham's Quarterly, Utne Reader), Spanish language titles (Vogue Complementos, Vanity Fair España), military publications (Defense Times, Military Vehicles, The Marine Corps Gazette) and the seminal feminist magazine Ms. Also on the list: Print magazine.
Then there are the "adult sophisticate" titles: Playboy, Playboy Playmate Calendar, Playgirl, American Curves, Nuts, and Penthouse (but those were purchased for the articles, obviously).
Earlier this year, an anti-porn group called Morality in Media asked the Pentagon to stop selling "indecent" magazines in military bases, after some military spouses complained their husbands were returning from war addicted to porn. The Pentagon eventually concluded that the magazines in question were not "indecent" and could still be sold.
But while the nudie mags (including Playgirl) won that battle, they lost the larger print war. All of those "adult sophisticate" titles are now on the list of magazines to be removed. Turns out soldiers don't need to cut pictures out of Playboy to hang next to their bunks when they can subscribe on their Kindle.
Nor, for that matter, do soldiers need to buy Lapham's Quarterly. A digital subscription is only $59 a year.