Morning News Digest: July 29, 2013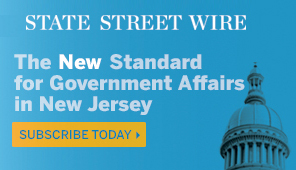 Lonegan: 'We're going to send Booker back to his parents' house in Harrington Park'
METUCHEN – GOP Senate candidate Steve Lonegan opened his main headquarters here this morning, bashing Obama Democrats, dismissing Newark Mayor Cory Booker as a "failed mayor," and lustily embracing the movement conservative wing of the Republican Party.
"You pick a mentor when you go to the U.S. Senate," the Republican front-runner told a roomful of backers. "My two choices are Rand Paul and Ted Cruz." (Pizarro/PolitickerNJ)
http://www.politickernj.com/67384/lonegan-were-going-send-booker-back-his-parents-house-harrington-park
In Bergen, GOP freeholders call for review of Marcus county contracts
Bergen County Republican Freeholders John Mitchell, John Felice and Maura DeNicola want Bergen County government to review any current contracts that may be in force with companies owned or operated by Alan Marcus, as well as for a prohibition on any future contracts with the same, according to a release issued by the BCRO.
"We were shocked by the information brought to light by the Bergen Record regarding Mr. Marcus' recent actions and want to ensure that such accusations can never be brought up again," said Felice. "That's why we are calling for our Democratic colleagues to join us in calling for this review and future prohibition." (Pizarro/PolitickerNJ)
http://www.politickernj.com/67385/bergen-gop-freeholders-call-review-marcus-county-contracts
Sweeney supports Buono's pick for LG
Senate President Steve Sweeney is the latest Democratic official to give a nod of approval to Sen. Barbara Buono's choice running mate.
The state's top Senate lawmaker referred to the Democratic gubernatorial nominee's pick for lieutenant governor as a "selfless advocate" for New Jersey's working families. Sweeney's statement comes after news broke that Buono picked the executive vice president of SEIU 1199, Milly Silva, as her running mate. (PolitickerNJ)
http://www.politickernj.com/67383/sweeney-supports-buonos-pick-lg
Menendez praises Silva as a 'great choice' for LG
LINDEN – U.S. Sen. Bob Menendez (D-NJ) approves of state Sen. Barbara Buono's (D-18) selection of a running mate.
Buono picked Milly Silva, executive vice president of SEIU 1199 – a choice she plans to formalize on Monday. (Pizarro/PolitickerNJ)
http://www.politickernj.com/67376/menendez-praises-silva-great-choice-lg
Pallone slaps Booker over PAC cash
U.S. Rep. Frank Pallone said today he now knows why Newark Mayor Cory Booker refused to sign the "People's Pledge" foregoing outside money in the Democratic U.S. Senate primary. (Isherwood/PolitickerNJ)
http://www.politickernj.com/67371/pallone-slaps-booker-over-pac-cash
Winners and Losers: Week of Carlos Danger
We all wish we were covering New York City politics this week as things got Dangerous in the Big Apple. But we digress. New Jersey had its share of headlines, topped by Barbara Buono's choice of Milly Silva to join her ticket. The Senate race was also front and center as Booker faced critcism, Holt was jilted and Oliver sort of joined the race. The Record created upheaval in Bergen, while (allegedly) stolen lettuce caused a stir in Union.
It's all here in this week's winners and losers…
http://www.politickernj.com/67369/winners-and-losers-week-carlos-danger
From the Back Room
Christie makes it official with Guadagno
Gov. Chris Christie today filed paperwork with the Secretary of State officially naming Kim Guadagno as his running mate this fall. (Isherwood/PolitickerNJ)
http://www.politickernj.com/back_room/christie-makes-it-official-guadagno
Buono/Silva only 2nd all-female ticket in history
Democrats Barbara Buono and Milly Silva comprise only the third all-female gubernatorial ticket in the nation's history.
The Huffington Post uncovered the nugget today in a story on Buono's choice of Silva as a running mate. (Isherwood/PolitickerNJ)
http://www.politickernj.com/back_room/buonosilva-only-2nd-all-female-ticket-history
Buono to announce her running mate today
Today, Democratic gubernatorial candidate Barbara Buono will make it official.
During a scheduled event at a Meadowlands hotel ballroom, Buono will formally select Milly Silva, a Hispanic labor leader, as her running mate, according to three sources familiar with the decision who requested anonymity because they are not authorized to discuss internal deliberations. The announcement is expected to come on Monday. (Renshaw/Star-Ledger)
http://www.nj.com/politics/index.ssf/2013/07/buono_to_announce_her_running_mate_today.html#incart_river
Lautenberg and Booker's tortured history shows up in campaign
Days before Newark Mayor Cory Booker announced he wanted to run for the U.S. Senate seat held by Frank Lautenberg in December, the two men's top aides tried to negotiate over the phone.
Lautenberg Chief of Staff Dan Katz told Booker adviser Mark Matzen the 88-year-old senator likely would retire, according to two former Lautenberg staffers who recounted the conversation on the condition of anonymity. (Friedman/Star-Ledger)
http://www.nj.com/politics/index.ssf/2013/07/lautenbergs_and_booker_had_a_tortured_history.html#incart_river
NJ homeowners flooded by Superstorm Sandy face difficult decision on government buyout offer
SOUTH RIVER, New Jersey — Bob and Pat Smith have seen many floods in their 47 years on Water Street, but none as severe as in Superstorm Sandy. Last year's storm waters rose halfway up their front door and left a debris field of mud and mold that took months to clean. In their early 70s and semi-retired, the Smiths say they'll contemplate a government buyout.
Tom Deltz, who lives at the end of Lee Avenue closest to the South River, says flood insurance helped defray the $70,000 it cost to replace heating and cooling systems, rewire his property and buy furniture and appliances after thigh-deep flood waters invaded the ranch home he built 21 years ago. He was among the first to return after living with a sister for four months, and he wants to stay put. (Delli Santi/AP)
http://www.dailyjournal.net/view/story/ee0c1db8f2da488490832449a9246f9a/NJ–Superstorm-Home-Buyouts/
Analysis: Budget politics doesn't add up in Christie, Buono campaign ads
In a campaign ad, Governor Christie blasts his Democratic challenger, Barbara Buono, for hiking taxes and spending. Spending, however, dropped two years in a row when Buono headed the state Senate's budget panel.
Buono, meanwhile, has criticized the Republican governor, saying he has underfunded New Jersey's public schools, but the latest state budget signed into law by Christie includes the largest-ever allocation of state dollars for kindergarten through high school education. (Reitmeyer/The Record)
http://www.northjersey.com/news/Analysis_Budget_politics_doesnt_add_up_in_Christie_Buono_campaign_ads.html
Democratic hopefuls trade jabs, criticize absent Booker in first Senate debate
In the first debate of New Jersey's U.S. Senate campaign — a race in which the candidates have largely avoided directly attacking one another — the Democratic Senate hopefuls ratcheted up their rhetoric.
Rep. Frank Pallone went after the other congressman in the race, Rep. Rush Holt, suggesting that Holt's proposals were unrealistic. (Linhorst/The Record)
http://www.northjersey.com/news/DEBATE.html
At New Jersey debate, looking for Booker

TRENTON – Where is Cory Booker?
It's a question that has dogged the Newark mayor for much of his tenure, with critics saying Booker spends too much time raising his profile on late-night talk shows in New York and elsewhere to be an effective public servant. (Seidman/Inquirer)
http://www.philly.com/philly/news/politics/20130728_At_New_Jersey_debate__looking_for_Booker.html
Booker's Newark: How has it fared?
NEWARK, N.J. – In seven years as mayor, Cory Booker has added touches of luster here in the Brick City.
Amid still-gritty streets, he has brought name-brand businesses and restaurants, loft apartments, and a glass office tower. His wealthy admirers are writing checks to city causes, and last year British Prime Minister David Cameron visited to glean ideas for reviving rusted industrial cities. (Tamari/Inquirer)
http://www.philly.com/philly/news/new_jersey/20130728_Cory_Booker_s_Newark.html
N.J. Comptroller Matthew Boxer not afraid to take on the state's power brokers
It sounds hokey. Like something out of a "Dragnet" episode. "Follow the facts, wherever they lead you."
A bit much? Perhaps. (Hutchins/Star-Ledger)
http://blog.nj.com/perspective/2013/07/nj_comptroller_matthew_boxer_n.html#incart_river
Democrat asks ethics committee to investigate Republican senator over bill to close landfill
A Democratic political operative has asked the Legislature's ethics committee to investigate Sen. Anthony R. Bucco, saying he sponsored legislation to close the Fenimore Landfill in Roxbury that helped his son – an assemblyman and attorney for the town.
Michael Muller – who is coordinating the Democratic campaigns for state Senate and Assembly – said Bucco's (R-Morris) sponsorship of the legislation is a conflict because his son, Assemblyman Anthony M. Bucco (R-Morris) "has represented the municipality in court proceedings to have the Fenimore Landfill closed, even after the narrowly tailored legislation relating to the landfill was introduced." (Friedman/Star-Ledger)
http://www.nj.com/politics/index.ssf/2013/07/democrat_files_ethics_complaint_against_republican_senator_over_bill_to_close_landfill.html#incart_river
Democrats Putting Big Money Into Battle for Legislature
With Democratic strategists fearing that a landslide victory by Gov. Chris Christie could threaten control of the Legislature, party leaders are relying on a new independent expenditure committee that can raise large sums without limit to pump $10 million to $20 million into defending targeted districts this fall.
The Fund for Jobs, Growth & Security has already spent $508,536 on polling, field strategies and direct support for the Democratic minimum wage campaign and six South Jersey legislators. (Magyar/NJSpotlight)
http://www.njspotlight.com/stories/13/07/26/democrats-putting-big-money-into-battle-for-legislature/
Opinion
Booker for U.S. Senate: Editorial
All four Democrats vying to fill the open Senate seat of the late Frank Lautenberg have plenty of liberal cred. We can expect them to vote the same way, nearly every time. But no matter. This is not a difficult choice, because our priorities in the Aug. 13 primary lie elsewhere.
What Congress really needs right now is not an orthodox liberal. It's someone who would be willing to cross party lines, at least once in a while, for the sake of making a big deal. Someone who would join the "Gang of Eight" senators who hashed out a bipartisan agreement on immigration reform, as Sen. Robert Menendez (D-N.J.) did. Someone who works well with Republicans. (Star-Ledger)
http://blog.nj.com/njv_editorial_page/2013/07/booker_for_us_senate_editorial.html
Editorial: Put the N.J. open space funding question on the November ballot and let voters decide
Scheduling conflicts may keep a referendum on open-space funding off the Nov. 4 ballot.
Legislative leaders have been trying to round up enough lawmakers by this week's deadline to approve asking voters whether to devote a fraction of the sales tax collected by the state to preservation of open space. (Time of Trenton)
http://www.nj.com/times-opinion/index.ssf/2013/07/editorial_put_the_nj_open_spac.html