Morning News Digest: July 30, 2013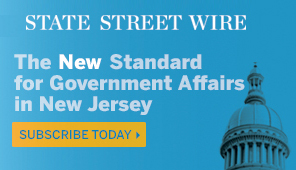 Buono's LG votes sporadically, according to records
Although she's a union activist, Democratic nominee for lieutenant governor Milly Silva hasn't always participated in the democratic process.
Voting records indicate Silva, the executive vice president of SEIU 1199 and Sen. Barbara Buono's pick for a running mate, voted in her first primary election in 2012 and failed to cast a ballot in the last three legislative elections. She even failed to cast a ballot in the election that put her opponents, Gov. Chris Christie and Lt. Gov. Kim Guadagno, in office. (Arco/PolitickerNJ)
http://www.politickernj.com/67403/buonos-lg-votes-sporadically-according-records
Will Oscar James II make a comeback this year in Newark?
NEWARK – Allies of Mayor Cory Booker today held talks at the Newark Club with the purpose of determining political support for an at-large council candidate.
John Sharpe James is the man to beat for the seat vacated by U.S. Rep. Donald Payne, Jr. (D-10), Newark, sources say. (Pizarro/PolitickerNJ)
http://www.politickernj.com/67408/will-oscar-james-ii-make-comeback-year-newark
Kennedy to formalize his support for Pallone
Congressman and U.S. Senate candidate Frank Pallone tomorrow will campaign with former Congressman Patrick Kennedy (D-RI), according to the Pallone Campaign. (Pizarro/PolitickerNJ)
http://www.politickernj.com/67407/kennedy-formalize-his-support-pallone-tomorrow
Silva goes after Christie at LG campaign launch
EAST RUTHERFORD – Proud of a running mate who she says can stand up for all working New Jerseyans, Democratic gubernatorial candidate Barbara Buono this morning welcomed labor leader Milly Silva to the campaign.
"Chris Christie might have made a pit stop in Trenton," said Silva, executive vice president of SEIU 1199, "but New Jersey belongs to us." (Pizarro/PolitickerNJ)
http://www.politickernj.com/67397/silva-goes-after-christie-lg-campaign-launch
Booker cancels planned Iowa speech
Newark Mayor and U.S. Senate candidate Cory Booker has canceled plans for what would have been an eyebrow-raising speech in Iowa.
As late as today, Booker was featured on the University of Iowa's website as a speaker during the school's "Welcome Back Week," on Aug. 29 — two weeks after the Democratic Senate primary. (Friedman/Star-Ledger)
http://www.nj.com/politics/index.ssf/2013/07/booker_cancels_planned_iowa_speech.html#incart_river
Assemblyman Schroeder's friends paying legal fees
A former creditor of embattled Assemblyman Robert Schroeder said on Monday he did not realize a $30,000 loan he made last week to a friend would go towards retaining an attorney for the politician.
Joseph Stark's company is listed in court documents as retaining legal counsel for Schroeder's federal bankruptcy case next week. (Harris/The Record)
http://www.northjersey.com/news/bergen/Assemblyman_Schroeders_friends_paying_legal_fees.html
Sandy aid another line in the sand as Christie-Paul rift grows
Governor Christie – nationally known for his name-calling — now finds himself on the receiving end of an unrestrained critique from a political foe.
And it's a backhand from a Republican firebrand that hits at all who sought federal help after Superstorm Sandy. (Reitmeyer/The Record)
http://www.northjersey.com/news/Sandy_aid_another_line_in_the_sand_as_Christie_Paul_rift_grows.html
Rand Paul to NYC fundraiser in August
Sen. Rand Paul (R-Ky.) is heading to New York City, where he will be the featured attraction at a fundraiser at the Women's National Republican Club, according to an invitation obtained by POLITICO.
The email from Manhattan GOP chairman Dan Isaacs invites attendees to a "private briefing" with the Senator followed by a luncheon. (Haberman/Politico)
http://www.politico.com/story/2013/07/rand-paul-nyc-fundraiser-august-94882.html
Christie's new foe is a Latina labor leader

EAST RUTHERFORD — Gov. Christie's challenger in the fall, state Sen. Barbara Buono (D., Middlesex), officially introduced her running mate this morning – a female labor leader named Milly Silva – marking just the third time in American history that an all-female ticket has run in a gubernatorial election and the first time in memory that a sitting labor leader has sought statewide office. Silva, a mother of three from Montclair, walked on stage to chants of "Milly! Milly! Milly!" and delivered punch after punch against Christie in a direct appeal to women and minorities. (Katz/Inquirer)
http://www.philly.com/philly/blogs/christie_chronicles/Christies-new-foe-is-a-Latina-labor-leader.html
Buono's Running Mate Comes Out of Powerhouse National Union
Barbara Buono's choice of Milly Silva to run for lieutenant governor adds a charismatic young Hispanic woman labor leader who shares her working class background to the Democratic ticket. And it potentially brings the nation's fastest-growing and most politically aggressive union into the New Jersey race for governor. (Magyar/NJSpotlight)
http://www.njspotlight.com/stories/13/07/29/buono-s-running-mate-comes-out-of-powerhouse-union/
New Camden force: just right, not enough, too much
When Alicia Mitchell's two teenage cousins went missing from her Parkside home, she frantically flagged down an officer walking nearby. The officer, a member of a Camden County police force that has blanketed the neighborhood since April, comforted her and searched for the girls.
A second officer took a missing person's report. With cellphones plastered to their ears, Mitchell and the officer called the teenagers' friends. An hour later, the pair, who have lived with Mitchell since their father died from a seafood allergy, walked back into the house. Simon/Inquirer)
http://www.philly.com/philly/news/new_jersey/20130729_New_Camden_force__just_right__not_enough__too_much.html
From the Back Room
Congrats to Amanda Woloshen and Dave Glass
The PolitickerNJ staff would like to offer our congratulations to Amanda Woloshen and Dave Glass, who were married Sunday in Maine. (Isherwood/PolitickerNJ)
http://www.politickernj.com/back_room/congrats-amanda-woloshen-and-dave-glass
Latest from State Street Wire
Oliver: Not Assembly's fault Senate couldn't find votes for SCR160
TRENTON – The Assembly speaker fired back at the Senate president tonight after he blamed the lower chamber in part for the decision to end voting on a proposed open space referendum.
Speaker Sheila Oliver reiterated the significant concern in the Assembly about the initial open space bill, which would have cost $17 billion amid so many vital unmet fiscal needs. (State Street Wire)
http://www.politickernj.com/67413/oliver-not-assemblys-fault-senate-couldnt-find-votes-scr160
Sweeney blames GOP votes that switched and lack of Assembly votes
TRENTON – Senate leadership sought to paint Monday's failed vote on SCR160 as a victory despite not being able to get it on the November ballot.
However, some environmentalists said it is a victory in the sense that they considered the resolution flawed and now they hope it will be reworked for next year. (Mooney/State Street Wire)
http://www.politickernj.com/67412/sweeney-blames-gop-votes-switched-and-lack-assembly-votes
Senate closes board; SCR160 fails this year
TRENTON – The Senate closed the board on SCR160 shortly before 7 with the vote at 22-8. The upper chamber was unable to acquire the 24 votes needed to get this open space measure on November's ballot.
Senate President Steve Sweeney said the blame was with Republicans who voted yes in June on an earlier version of the bill and voted no on Monday. (Mooney/State Street Wire)
http://www.politickernj.com/67411/senate-closes-board-scr160-fails-year
Senate keeps board open, Dems search for 2 more open space votes
TRENTON – The vote on the open space/sales tax resolution Monday evening stood at 22-8. Senate President Steve Sweeney said the board would remain open.
It was unclear how long it would remain open as Democrats search for two more votes to reach 24, the number needed if sponsors hope to get SCR160 on November's ballot. (Mooney/State Street Wire)
http://www.politickernj.com/67410/senate-keeps-board-open-dems-search-2-more-open-space-votes
Opinion
Camden illustrates the limits of state intervention: Editorial
Should states bail out local governments in fiscal meltdown?
Detroit's bankruptcy has a lot of people wondering how far states should go when a city hits the skids. (Star-Ledger)