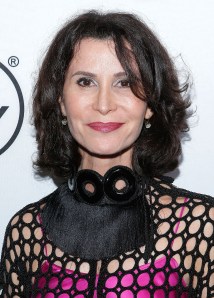 On a stormy June evening, Mayor Michael Bloomberg stood inside a tent on the edge of Gracie Mansion. Despite the thunder and lightning, the mayor was all smiles as he shared the stage with such luminaries as Barbara Walters, Spike Lee and the Weinstein brothers. It was the eighth annual Made in NY Awards, presented by the Mayor's Office of Media & Entertainment, or MOME (rhymes with "home"), and the event was ostensibly a time to celebrate those in the entertainment industry.
Apparently, that included Mayor Bloomberg.
"About four years ago, we had a little bump in the road, and I called our mayor," Harvey Weinstein said, stepping up to the mic. "I said, 'Things are a little topsy-turvy right now. People need jobs in California, but we don't want to leave New York City.' And the mayor, extremely busy as he was … got it done for us."
As if a government official pulling strings for a high-powered movie executive somehow constituted a win for the little guy, Mr. Weinstein continued his anecdote, thundering: "The mayor's there in a big way, and the mayor's there in a visual way!"

Mr. Bloomberg gave his best aw-shucks grin. Standing right next to him was Katherine Oliver, the commissioner of MOME. Wearing a see-through black mesh dress with a neon pink slip, she beamed with even brighter wattage—and rightly so. During her tenure as commissioner, NYC has ascended to unprecedented heights as an entertainment-industry destination, resulting in the funneling of $70 billion in direct funds to the city.
Mr. Bloomberg is a media-savvy mayor with vested interests that go beyond the occasional cameo on an NYC-based show. But Ms. Oliver, who together with the mayor has been held up by Variety as one of the entertainment heroes of New York's resurgence, must be given the credit for courting Hollywood, thanks to her close ties with the mayor's office and her tunnel vision when it comes to all things film-related, for better or worse. (In 2005, Ms. Oliver infamously sent an email titled "Urgent Plea," asking for donations to help send herself and Pat Kaufman of the governor's office to the Cannes Film Festival.)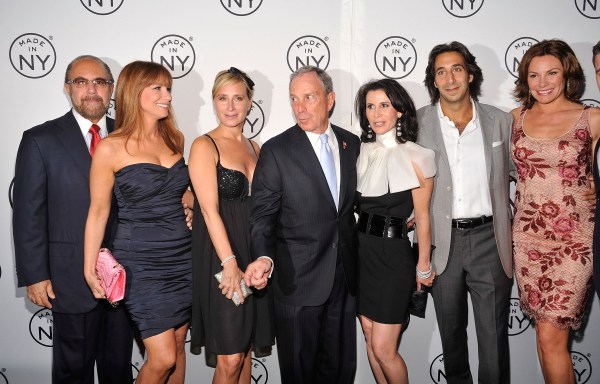 "I never thought I'd want a job in the government," Ms. Oliver told The Observer days after the Made in New York Awards, as we sat in the Office of Theater and Broadcasting, located almost directly above Letterman's Late Show studio. (In order to enter, visitors must walk down a red carpet leading to the government offices.) These little flairs for the dramatic betray the commissioner's personal style: no longer wearing the remarkable see-through dress, Ms. Oliver was resplendent in a sparkly black buccaneer and several large pieces of jewelry.
Ms. Oliver, who had the mayor's ear long before he won elected office, first met Mr. Bloomberg back when the Bay Ridge native began working as an on-air personality for Bloomberg Television and Radio. She rose to the off-air position of general manager by 1996 and then moved to London in the beginning days of Sky digital television. When Mr. Bloomberg took over the city, Ms. Oliver offered to help her former boss "in any way possible," and was presently appointed to an office that had been created by Mayor John Lindsay but by 2002 had been all but banished to the ninth circle of civil-service hell.
"When I got here, people were literally working by electric typewriters," Ms. Oliver said. "They were processing permits by hand, and in a staff of 35, only about three people were on permits. The wait time was anywhere from three hours to three days." One of her first directives was to digitize the process for permit applications, which can now be submitted, reviewed and accepted entirely online.
"There was basically this conceived hassle-factor about the city—that we weren't friendly to the film industry," Ms. Oliver said of her early meetings with studio execs. Which is an understatement: the city was so unwelcoming to the entertainment industry that, at the time she took over the office, the biography of Rudy Giuliani was being shot up in Toronto. Programs like Friends and Seinfeld were considered "New York" shows despite the fact that their only relationship to the city was a couple of recycled exterior shots. In the 2001-2002 season, only nine television shows actually filmed 75 percent or more of their footage—the amount needed to qualify for a Made in New York logo—in NYC. Now there are 25.
One show in particular, Taxicab Confessions, which was evicted from the city by Mayor Giuliani, would become the apotheosis of the current administration's attitude toward filming in New York, according to Sheila Nevins, president of HBO Documentary Films. "The day Katherine got into office, I sent her the Emmy we had won," she recalled. While Ms. Oliver didn't accept the Emmy, she encouraged Ms. Nevins to come back. Within a month, Ms. Nevins was meeting with the new taxi commissioner, and within eight, the show was in NYC again. Since then, there has been a veritable boom of HBO documentaries being shot in the city, and as Ms. Nevins put it, that has everything to do "with the current administration, and with Katherine in particular."