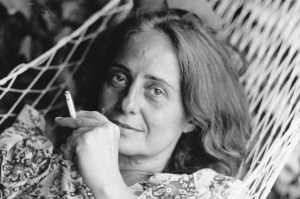 The story behind The Art of Joy is inextricable from the novel itself: Italian-born Goliarda Sapienza wrote the nearly 700-page novel from 1967 to 1976 in Rome and would spend much of her life trying to publish it. She died in 1996—mostly forgotten and in poverty as a result of her efforts—and never saw its publication. Her husband, Angelo Pellegrino, writes in the foreword to the new English translation that the novel, which charts the life of its heroine, Modesta, in the first half of the 20th century, must have been "cursed." It was ridiculed and rejected by publishers for its overt sexuality and exhausting length. Like Ms. Sapienza, Mr. Pellegrino originally worked as an actor, and he spares no dramatic note in describing the book's destiny. "Goliarda will not see her Modesta in bookstores. But I know that the sorrow is no longer hers; it's all mine for her."
The book's path to publication reeks of such sweeping sentimentality—like the Gothic detail that the manuscript was locked away in a chest for 20 years after widespread rejection by Italian publishers—that one must wonder if its fans are more interested in the novel's discovery than the writing therein. Two years after Ms. Sapienza's death, her husband personally saw to The Art of Joy's printing, leading to its wild success in Italy and France (where it reportedly sold 2,000 copies in one day).
Conveniently, the narrator Modesta is born on January 1, 1900. Her aging acts as a kind of metronome, as the book tracks her exploits alongside the events that shake Italy over the course of nearly 60 years. Born into poverty in Sicily, Modesta goes from convent to castle to communism, all by age 30. She experiences the ravages of war and its effects on her ever-expanding family. But despite her long list of lovers, from other women to older men to their sons, Modesta's real companion is time, the clumsy arm of the author herself.
Ms. Sapienza grew up the child of intellectuals, who homeschooled her for fear of Fascist influences. She then spent much of her adult life as an actress, beginning with the theater and then moving into film, appearing in no fewer than 10 movies. From 1947 until about 1967, she was the partner of Italian Neorealist director Francesco Maselli, through whom she met Pasolini, Visconti, Bertolucci and other Italian intellectuals. Depressed, she abandoned acting and began working on The Art of Joy in '67 with strict diligence, logging several hours a day. One can sense the pleasure she took in her "masterpiece" in the first of the book's four parts. These early chapters cut through themes like sexual freedom and intellectual independence that, over the course of hundreds of pages, are ploddingly revisited.
Modesta's voice changes from naïve to assured as rapidly as life throws fire at her, both literally and figuratively. Ms. Sapienza's greatest strength is in vividly conjuring the confusion of being young, especially as Modesta confronts the eroticism that becomes the backbone of the story. Modesta has her first sexual encounter in the first few pages, with an older boy from town. She is then molested by that same boy's father in the midst of a fire that kills her mother and sister and then lands her in a convent, until she's taken in by the wealthy Brandiforti family. All of this is crammed into 100 pages.
Ms. Sapienza seems aware of her seductive storytelling technique, as young Modesta often interrupts her own thoughts to comment on their dramatization: "Without looking back, I set off toward the convent with an unsteady step, as they say in novels." Without warning, the narrative can switch from first to third person, as Modesta, like a lot of young people, half-believes herself to be a character in a novel, and it makes the challenges Ms. Sapienza throws at her more interesting—initially. At the Brandiforti palace, Modesta finds the Beatrice to her Dante in, well, Beatrice, a princess. This part of the story functions much like a fairy tale for the teenage Modesta. Such details can feel like suggestive winks, and it's good to see the author toying with what is otherwise a heavy text. But increasingly, this kind of acknowledgement fades away and Modesta's experiences devolve into melodrama.
"Those of you who are reading are surely already thinking that my triumph would necessarily require something very distasteful: sleeping with an individual who was disabled, if not monstrously ugly," Modesta explains of her marriage to Ippolito, which inaugurates her into the wealthy Brandiforti clan. "The fact is that you are reading this story, and you are ahead of me, whereas I'm living it. I am still living it."
Halfway through the book, Modesta has become a murderer many times over, most radically of the mother superior at the convent. Later she bears Ippolito a son she conceived secretly with another man, and she carries on an affair with Beatrice all the while. Every person presents an opportunity for a possible passion. We could applaud Modesta's (and Ms. Sapienza's) embrace of her freedom, but too often it verges on soap-opera opportunism. The success of 50 Shades of Grey hardly justifies lines like "His naked body reflected in the dawn dazzles my pupils." And take her second significant relationship with the foreign Joyce, much later in the book:
     "Oh Jó, hold me tight! Squeeze me, hurt me, but don't disappear!"

     "You're the one who's hurting me, little one. You're biting me."

     "Yes, yes, I'll bite you … your neck, your lips … I'm hurting you, aren't I? There … on the neck, that way you'll have to cover yourself up so it won't show. Does it hurt? Tell me, does it hurt?"

     "Oh Modesta, yes, but a sweet pleasure too … Bite me, bite me!"
Eventually, the passage of time becomes just as much of a character in the novel as Modesta. Despite this, she mostly remains stagnant. By part three, Modesta still has thoughts like: "Was I, unknowingly, about to fall into the mystical lot of becoming a poet, an artist?" At age 33, she admits to being jealous for the first time. Modesta's shortsightedness and exhausting pretentions could have illuminated the ways in which childhood and adulthood wash up against each other within the same person, but Ms. Sapienza continues to bathe Modesta in the contrived light of the heroine, like a director filming her lead actress.
editorial@observer.com