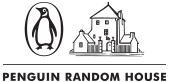 Penguin and Random House have officially merged and are now Penguin Random House. The merger, which was first announced last fall after a swirl of rumors, has taken eight months to finalize and means that the combined publishing house now controls over a quarter of the US and UK market. The new publishing mega company, which is projecting annual revenues of  $3.9 billion, will employ more than 10,000 people worldwide across almost 250 imprints.
"Over the past few months, we have been working through the many financial, legal, and logistical arrangements necessary for the merger to become a reality. But despite the tasks already accomplished, we are really still just at the starting line when it comes to building our new company," Markus Dohle, the CEO of Penguin Random House, wrote in an email to literary agents. "The process of creating a unified Penguin Random House platform of systems and operations will be gradual, providing plenty of time for us to learn and evaluate from all sides of our company the best ways to bring together our programs, resources, skills, talents, and ideas in order to best serve authors, booksellers, readers, and all of our marketplace partners."
So far, it seems that Random House, whose parent company, Bertelsmann, owns 53 percent of the company  (Penguin's parent company Pearson owns 47 percent) is winning this round. Mr. Dohle, who has been the Chairman and CEO of Random House since 2008, is now the CEO of the combined company, and sent out the majority of the announcements concerning the merger. John Makinson, who has been the head of Penguin Group worldwide since 2002, will be the chairman. David Shanks has stepped down as the CEO of Penguin Group USA and is now a senior executive adviser to Mr. Dohle and the U.S. executive team, where he will "play an instrumental role in bringing our two companies together," according to a letter from Mr. Dohle.
And as with any merger, combing companies leads to speculation about layoffs and general unease. To that end, Mr. Dohle is stressing continuity in emails to literary agents, authors and employees.
"Although combining our companies will lead to change, continuity will far outweigh it," Mr. Dohle wrote in an email to Penguin Random House employees. "With both companies performing well, we will take our time to learn from one another and do the careful analysis that is a prerequisite to all strategic decision making."
Mr. Dohle's email to authors was more emphatic on the subject.
"Continuity within Penguin Random House will benefit all of us: The continuity of nearly 250 imprints and publishing houses worldwide, which will retain their individual identities and autonomy," he wrote in the email to authors. "The continuity of experienced, knowledgeable global and local leadership teams, drawn from both Penguin and Random House, who will fully support our publishers in realizing their objectives and your vision for your books."
The news comes during a week that is slow even by the standards of the summer season. Still, it should make for a good conversation topic during July 4th BBQs.