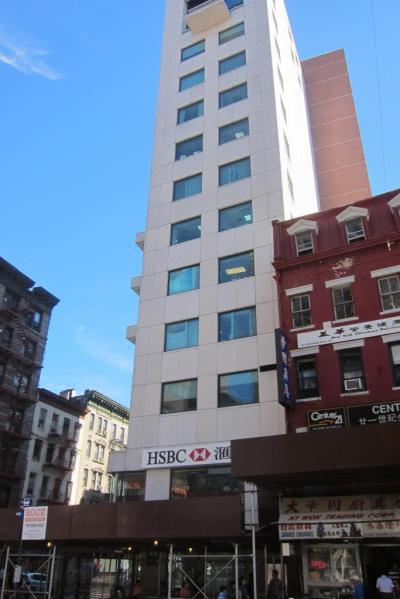 Building owners hire property managers precisely because they do not want the headache of running a building. Unfortunately for the owners of 11 East Broadway and 128 Mott Street, the decision to hire out the task cost them more trouble (and money) than they ever imagined.
Property manager Kee Lin stole more than $1.5 million by writing unauthorized checks payable to cash and to his own company, AIP Realty Services, Inc. Mr. Lin has plead guilty to first-degree larceny, according to the Manhattan District Attorney's office.
So how did Mr. Lin manage to justify spending more than $1.5 million, presumably on supplies and repairs, for two not particularly large Chinatown buildings? Well, rather than try to spin some story about the boiler for the building's board (invariably the most finicky and least comprehensible of necessary devices in any building, at least from our experience), he simply hid the theft by creating false bank statements, according to the DA's office. Eventually, one of the board members found a discrepancy between the forged and actual bank statements.
"This defendant abused that trust by stealing more than a million dollars from two buildings in the heart of Chinatown," said District Attorney Cyrus R. Vance Jr. in a statement. "When large sums of money are stolen from commercial buildings, those costs are often passed down to the buildings' tenants. Lin's actions not only jeopardized the financial stability of the buildings, but could have affected the many doctors, dentists, travel agents, and other small business owners who work there every day."
Mr. Lin is scheduled to be sentenced on October 1, 2013.