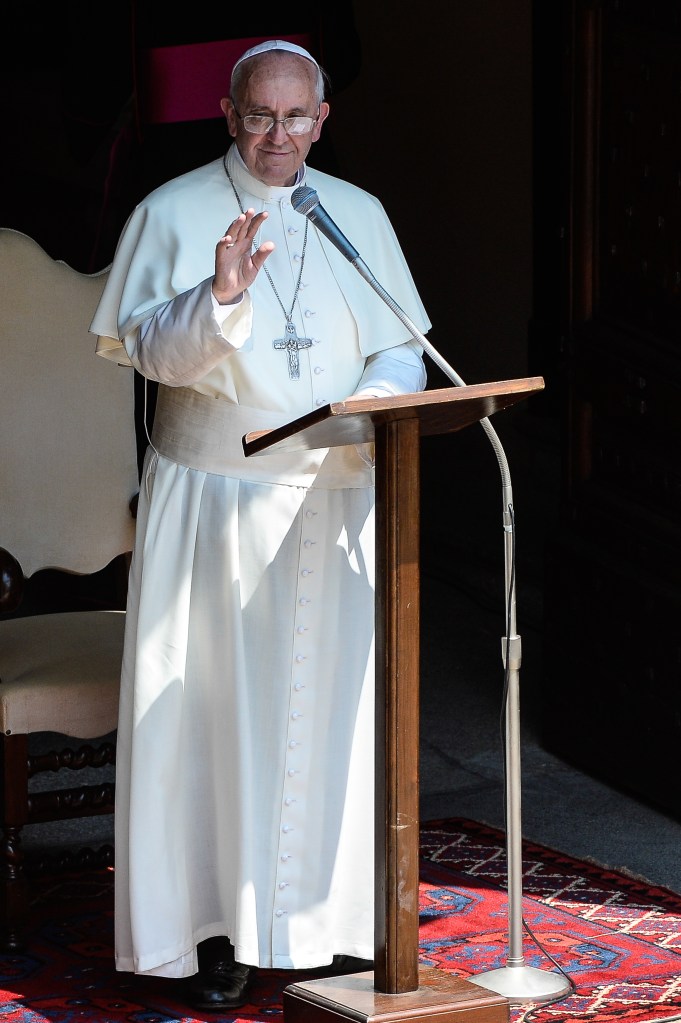 Indulgences have come a long way since inspiring Martin Luther to shit a brick and launch the Protestant Reformation. Nowadays you can't buy shortcuts to Heaven, but you can get a little celestial extra credit for things like making to trip to Catholic World Youth Day in Rio de Janeiro.
Or, if that's too much, you could just follow @Pontifex.
The Guardian reports that the Church, as part of its ongoing attempts to harness the power of social media, will now bestow indulgences (which reduce your stint in Purgatory) upon those who follow the festivities in Rio via social media:
"Mindful of the faithful who cannot afford to fly to Brazil, the Vatican's sacred apostolic penitentiary, a court which handles the forgiveness of sins, has also extended the privilege to those following the 'rites and pious exercises' of the event on television, radio and through social media."
Apparently that includes following Pope Francis's dispatches via Twitter. Don't get too excited, though. A source told the Guardian that, "you must be following the events live. It is not as if you can get an indulgence by chatting on the internet," and also stipulated that you must be "truly penitent and contrite."
#SorryNotSorry just isn't going to cut it with the Vatican.